In the vast online universe, the choice of a content management system (CMS) can definitely make or break a website's journey. And in the sea of options out there, one name has actually been a steadfast companion since the early days: WordPress. WordPress started its story as nothing more than a simple blogging tool and today, it has become a digital legend that powers all kinds of websites.
Today, you're about to explore the seemingly endless digital cosmos to meet some of the biggest, most influential websites out there, like Coinweb for example, all held together by the magic of WordPress. These digital giants will show you the adaptability that WordPress brings to both businesses and creators.
So, let's explore the secret gardens of these online titans. Let's see what exactly makes them tick, the cool stuff that sets them apart. All these websites will prove to you that WordPress is the backbone for innovation and connection in today's digital world.
The Versatility of WordPress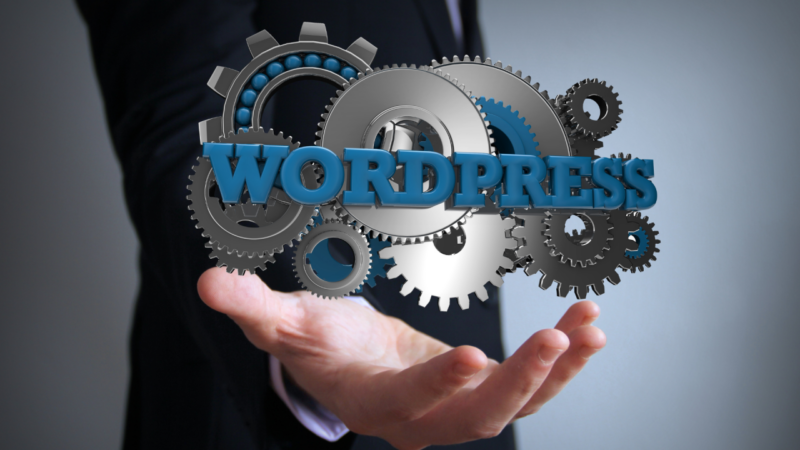 When you think of WordPress, you might remember it as the platform that started as a humble blogger's best friend. But over the years, it's transformed into a sort of digital Swiss Army knife that can adapt to just about any vision you can dream up for your website.
From Blogging to Big Business
WordPress grew from its blogging roots into a full-fledged solution for businesses, both small startups and corporate giants. With endless plugins, themes, and extensions, you can create an amazing online presence without breaking a sweat or having a deep knowledge of coding.
Handling All Types of Content
If your website dabbles in articles, videos, podcasts, e-books, or some sort of a mix of them all, WordPress has your back. It can handle both text and multimedia content with equal finesse. Also, the media library makes it really easy for you to manage images and videos, but also every other digital asset.
Scaling Beyond Expectations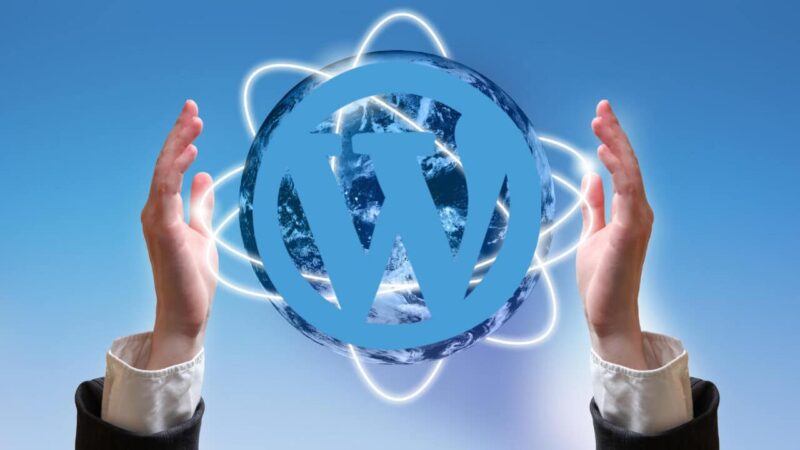 Scaling up a website can be a hair-pulling experience, to put it mildly, but not with WordPress! It easily manages small blogs with just a few visitors and large websites getting millions of hits each day. This scalability is like a growth superpower – it lets your business expand without annoying you with CMS issues.
Customization Heaven
Literally endless themes and plugins let you tweak your site's appearance and functionality with ease. Whether you're an artist who wishes to show off your portfolio or flaunt your startup's tech prowess, WordPress helps you create an online identity that's as unique as you are.
SEO and Mobile Mastery
WordPress isn't just there to make your website look pretty. It also helps you shine in search engine results. Its SEO-friendly structure, combined with a wealth of SEO plugins, is what actually makes sure your content doesn't get lost in the digital wilderness. Plus, it plays nice with mobile devices, so your site looks sharp and runs smoothly on smartphones and tablets as well.
Notable WordPress Websites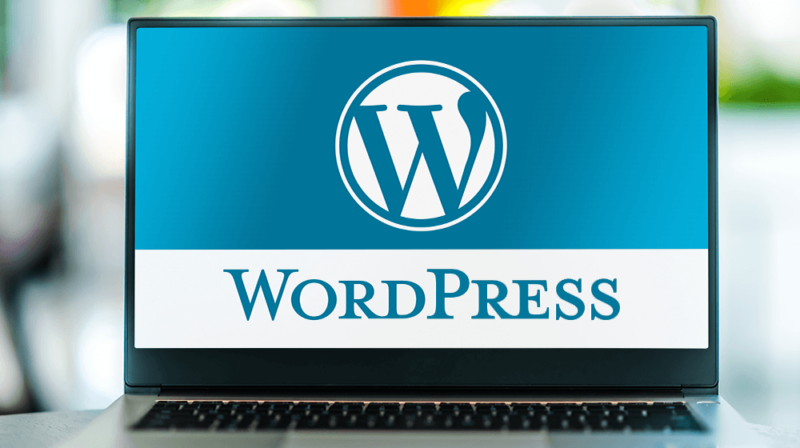 Now that we've explored the incredible usefulness of WordPress, it's time to begin a virtual tour of some of the web's most influential and awe-inspiring websites, all created using WordPress. All of these websites have fully harnessed WordPress's powers to stand out in their respective industries. Let's meet these digital titans:
1. Coinweb
When it comes to cryptocurrency, Coinweb is a shining star. It's a comprehensive platform that can provide you with some real-time insights and market data, but also many educational resources that you'll definitely find interesting, especially if you're a crypto enthusiast.
Coinweb's use of WordPress is the best display of the platform's adaptability to cater to niche audiences with extremely complex needs. From displaying market data to delivering news updates, Coinweb's WordPress-powered interface makes it easy for all users to navigate the otherwise chaotic world of cryptocurrencies.
2. TechCrunch
TechCrunch is a heavyweight in the tech news industry. It specializes in delivering the latest updates on startups and innovations, but also any new technology trends to a global audience.
TechCrunch's WordPress-powered website is a shining example of how the CMS can handle high-traffic, content-rich platforms. It effortlessly serves millions of readers. Their website demonstrates that WordPress can power the digital engines of even the most prominent media outlets.
3. The New Yorker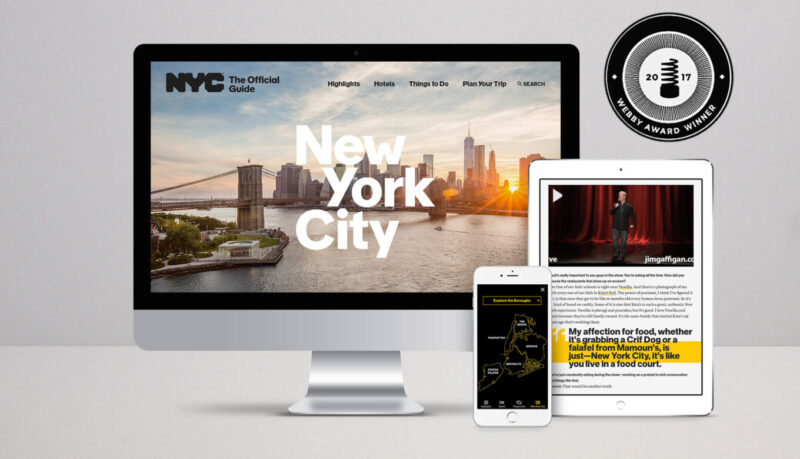 You have definitely heard about this one! The New Yorker is an iconic magazine especially celebrated for its insightful journalism and thought-provoking essays. Although it is a magazine, New Yorker's website is more than just an online presence.
It is a digital extension of the already prestigious print publication. And, WordPress allows The New Yorker to easily transfer its unique editorial voice to the web by combining long-form articles and multimedia content with an unmistakable aesthetic.
4. BBC America
BBC America brings British programming to the screens of North American audiences with an interesting blend of news and entertainment. BBC America's WordPress-driven website is perhaps one of the best examples of how WordPress can serve media and entertainment giants. It integrates video content and articles with finesse, which is why it is a go-to destination for fans of British programming.
5. Etsy Blog
Etsy is a global marketplace for unique handmade and vintage goods, and its blog complements the platform by featuring seller stories, DIY guides, and all kinds of creative inspiration. The Etsy Blog best demonstrates WordPress's suitability for e-commerce businesses. It shows everyone how WordPress can be used to create engaging content centers that resonate with a community of artists and craft enthusiasts.
6. TED Blog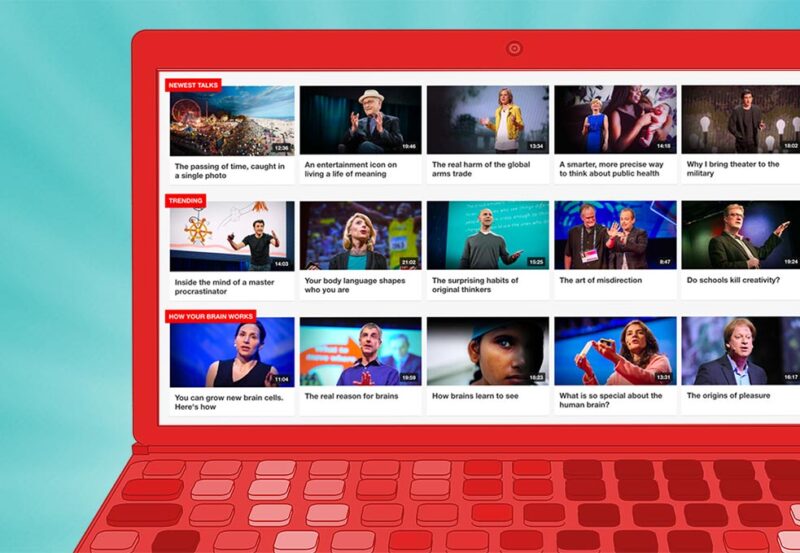 You probably already know that TED (Technology, Entertainment, Design) is a nonprofit organization famous for its inspirational talks and ideas that are worth spreading. The TED Blog, powered by WordPress, is a unique world of knowledge and inspiration. It highlights WordPress's effectiveness for nonprofits and educational institutions. It allows them to share ideas, and transcripts of TED talks, while they engage with an audience from all around the world.
Conclusion
So, as you go forward and check out all these incredible websites powered by WordPress, remember that behind the code and design, it's actually the human spirit that makes WordPress the true hero of the digital age.