Developing a brand new software product is a time-consuming and budget-demanding process. That's why being able to test the feasibility of the idea and ensuring users will give the release a warm welcome is crucial for business owners.
The good news is, there's a way to expose prospective development risks, find out how excited the audiences are about the app, and cut software design and maintenance costs. In other words, in this post, we will be talking about designing a minimum viable product, it's benefits, and ways to find skilled MVP developers by this link.
What is a Minimum Viable Product?
To understand the Minimum Viable Product definition, let's take a closer look at the concepts behind:
Minimum – stripped down, with as few features and design elements, as possible.
Viable – completed to such an extent that the audience can use it comfortably to solve its problems (buy a product, book a service, etc).
Product – a ready-to-deploy solution, not a sketch of on-paper prototypes or a theoretical concept.
Since MVP gives teams a lot of data to base their decision-making on, it helps improve the precision of deadline, budget, and projected revenue estimates.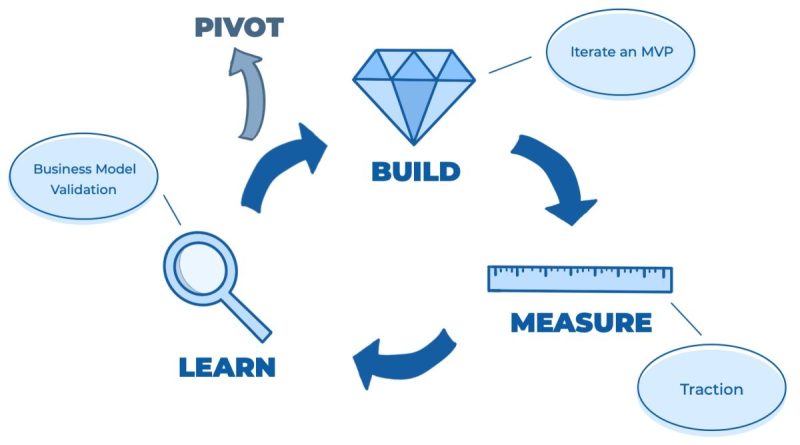 4 Benefits of Designing an MVP
When you want to bring the product to the market as quickly as possible, designing an MVP seems an unnecessary step. However, once you take the time to analyze the benefits and impact of a minimum viable product, it becomes clear that skipping this step is not reasonable. Whether it's a financial app development, healthcare app, or a regular technology-based application, an MVP is an important element to be included.
Let's take a look at 4 convincing benefits in favor of designing minimum viable products.
1. Saving development costs
It's common for development teams to jampack their products with features, only to find out some of them are redundant and do more harm than good complicating the interface. Designing an MVP will give you an understanding of the features that are and aren't important to the audience. This way, you can declutter your app and save on development costs.
2. Redefining unviable concepts
According to research, the odds of your release making it are excruciatingly low as is – about 1 to 10,000.
Designing a minimum viable product gives business owners confidence – after testing the concept with a focus group, you will find out how excited people are about the upcoming release. If they are not, you can put the project aside and look for ways to make the idea more relevant or consider getting in touch with new types of users.
3. Appealing to investors
As you pitch to investors, having an MVP to back up your claims is a powerful tool to claim your responsibility and ambition. Compared to business founders with a classic PowerPoint concept presentation, you will make a better impression on investors and are more likely to get a Series A.
4. Powering your vision with data
A minimum viable product, brings relevant, personalized data to your meetings. The experience of minimum viable product development is a powerful asset – based on the amount of time and effort developers spent working on an early version, they will be able to build a relevant tech stack, set accurate deadlines, and outline the budget precisely.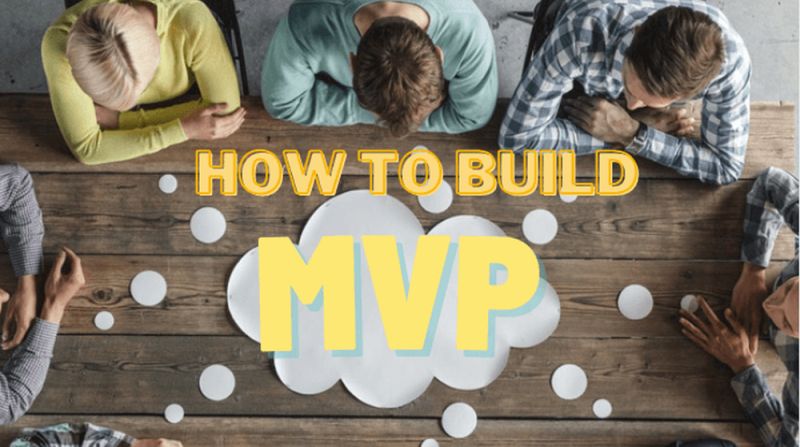 Steps of Designing an MVP
How would a development team go about building a minimum viable project? Although the MVP development process may vary depending on how complex the app you are building is, typically, these are the stages of minimum viable product design.
Researching the market. Before developing a minimum viable product, make sure there's a need for the app you have in mind. Bringing innovative ideas to life is risky – in 42% of cases, people aren't ready to pay for these concepts or have no idea how to apply them in their daily lives. To avoid sending time and effort down the drain, run a search engine keyword analysis, competitor, and social media research for MVP concept validation.
Outline your positioning. What is unique about your product? What needs does it target? Which audiences is it designed for? How you want a product user to feel when exploring the app? Answers to these questions will make it easier for designers to create an interface that will resonate with audiences and will give you room to outline the list of core features.
List the main features. Other than understanding what you generally want the product to do, prioritizing features and separating the main from the second-tier ones is equally important. Outline the product's core features – your team will have to flesh these out more than the secondary ones and put in a lot more effort during the development process.
Write the code – based on the insights gathered after completing the previous stages, software developers get to work. The coding team turns concepts into functional tools, using the most fitting programming and database languages for the project.
Test the MVP and learn from what you find out. After the product is ready to deploy, let real-life users give it a try. There are two ways to go about it – running a test within your team or creating a focus group with people who are your target audience. While the first one is faster and cheaper to implement, the latter gives you precious insights into whether the product is exciting and convenient to prospective users.
Reasons to Outsource MVP Development
A lot of teams miss out on the benefits of designing an MVP because they have no time or lack professionals needed to design a build. The good news is, even if your team is too busy to start a new product or you don't have enough developers to handle the work, you can reap the benefits of MVP by outsourcing its development.
Here's why this is a good idea both for small- and large-scale businesses:
1. No commitments
Hiring new developers to build an MVP is unreasonable – talent acquisition campaigns are long and expensive, and, should the product fail, a bigger team might not have enough tasks to handle.
Reaching out to an outsourcing company, on the other hand, is a commitment-free way to find talent for MVP design. You will be able to terminate the contract with the outsource anytime or upscale the team according to the MVP's complexity.
2. Keep your focus on the main product
Outsourcing minimum viable product service allows business owners to keep promoting their core products and services. While you are focused on acquiring and retaining clients, a team of experienced project managers will handle the MVP design and present the outcome of each stage for approval. In case a business owner wants to add something to the minimum viable product, he can leave comments and request a revision.
3. Stay true to best coding practices
Hiring an outsourcing provider, experienced in designing apps and minimum viable products, is your way to ensure that the syntax and structure of the project will meet best development standards.
This way, even if you change a partner or decide to transition to an in-house team later, new developers will not struggle to understand the code written by their predecessors – it will be concise, readable, and easy to navigate.
4. Cost-efficiency
The difference hiring a minimum viable product developer from an off-shore location makes is tremendous – while a US-based programmer makes $71/yr on average, a median salary of a Ukrainian developer is $12k/yr.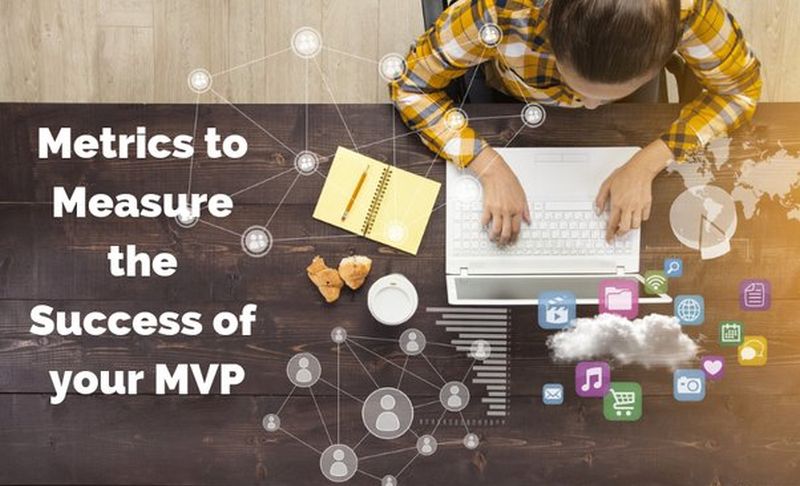 Conclusion
Developing a minimum viable product is crucial for a successful app launch. By inviting prospective users to check out the early release, developers can tweak the range of features and the interface, ensuring the end product meets the target audience's needs to a tee.
If you are considering MVP development, outsourcing it to skilled app developers is a popular strategy. This way, business owners get access to skilled talent, have no need to spend extra time managing teams, and cut development costs by 3-5 times.