Introduction
An artist's website needs a clean and compelling design to best showcase your work while communicating a contemporary professional look.
And contrary to popular opinion, you don't need to spend lots of money to design a website, even if you take the DIY route. WordPress has many free themes for artists who want to give a great experience to their audience from the very first page.
There are endless personalization options, thanks to widgets, custom Gutenberg blocks, sidebars, and more. For the most part, you wouldn't even need to use these codes.
Here are 10 free WordPress themes for artists that were handpicked from the WordPress database by working artists who write about being a professional artist and key issues like copyright for visual artists over at theprojectartist.com.
Let's get into i!
1. Koji
Koji is a highly responsive and flexible theme for artists. It doesn't waste any coding space and loads instantly thanks to its minimal design. There is support for widget areas in the footer and sidebar areas and it is Gutenberg-friendly.
Whether you are a WordPress beginner or someone who knows the ropes of website design, Koji has the right combination of various layout options, contact forms, and color options that will let you customize the website to your liking.
Active installations: 2000+
Average Rating: 5/5
Click here to download the theme.
2. Chosen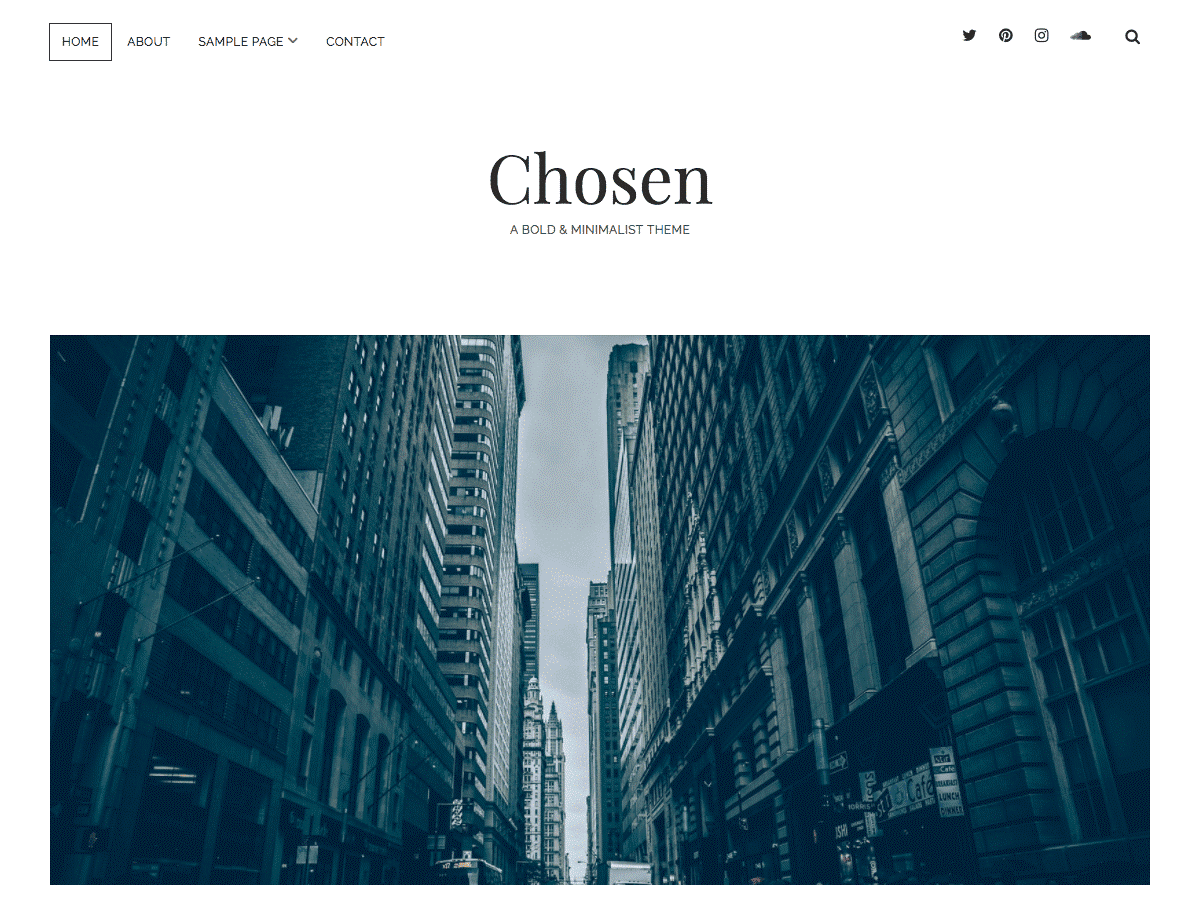 Chosen provides you with a clean design interface that is perfect for artistic blogging. It is an extremely responsive WordPress theme designed to attract traffic.
You can tell that it is intended to be used as a landing page because of how it puts only the most useful information front and center. This can be important if most of your users are on phones and tablets. Chosen can serve as a portfolio, and it also comes with custom contact forms.
Active installations: 4000+
Average review: 5/5
Click here to download this free theme.
3. Twenty Nineteen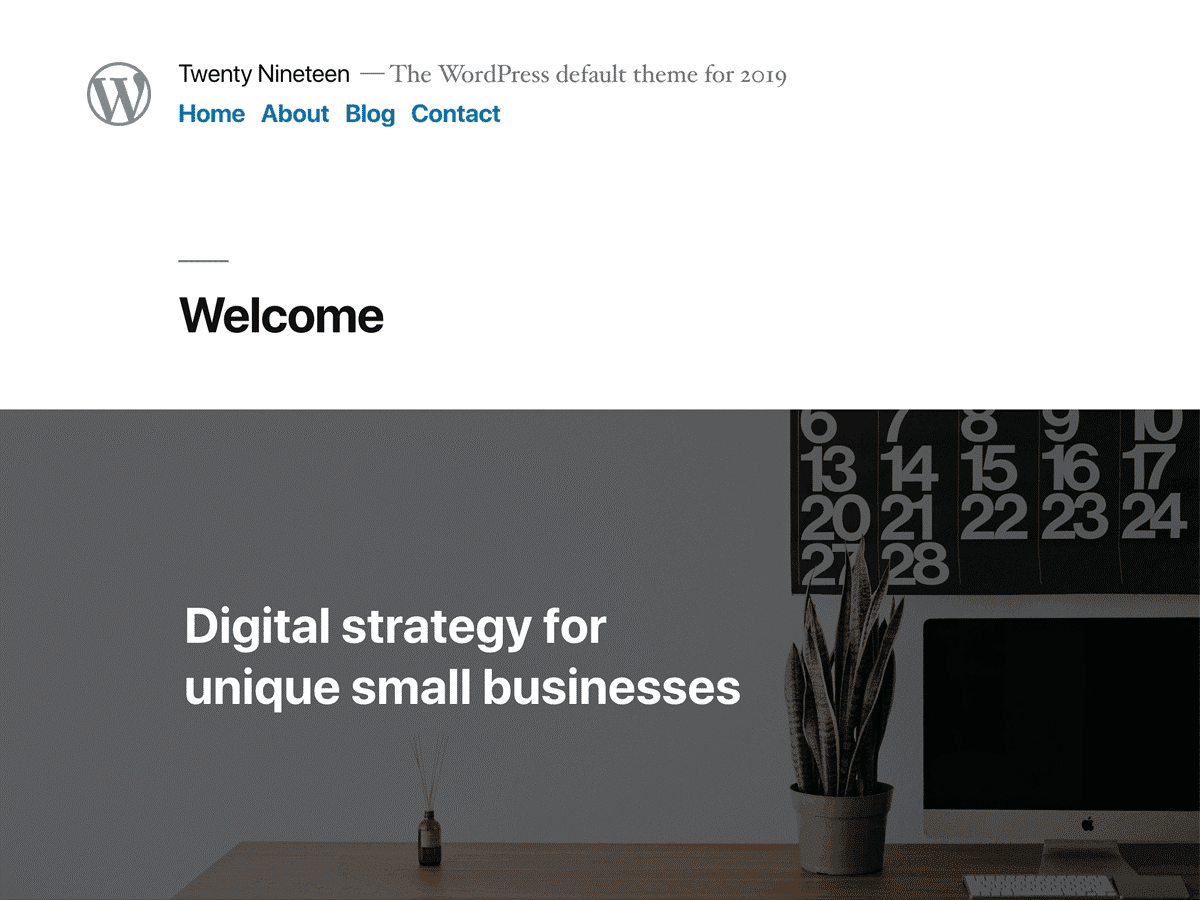 You've probably encountered Twenty Nineteen when you first started building your WordPress site. Twenty Nineteen is arguably the most versatile, flexible, and scalable theme that wastes no time in helping you launch your website.
The powerful block editor helps you create an ideal portfolio and makes it easy to manage the blog. Its code is highly optimized and loads extremely fast on mobile phones.
Active Installations: 1+ million
Average Review: 3.5/5
Click here to download this theme.
4. Xtron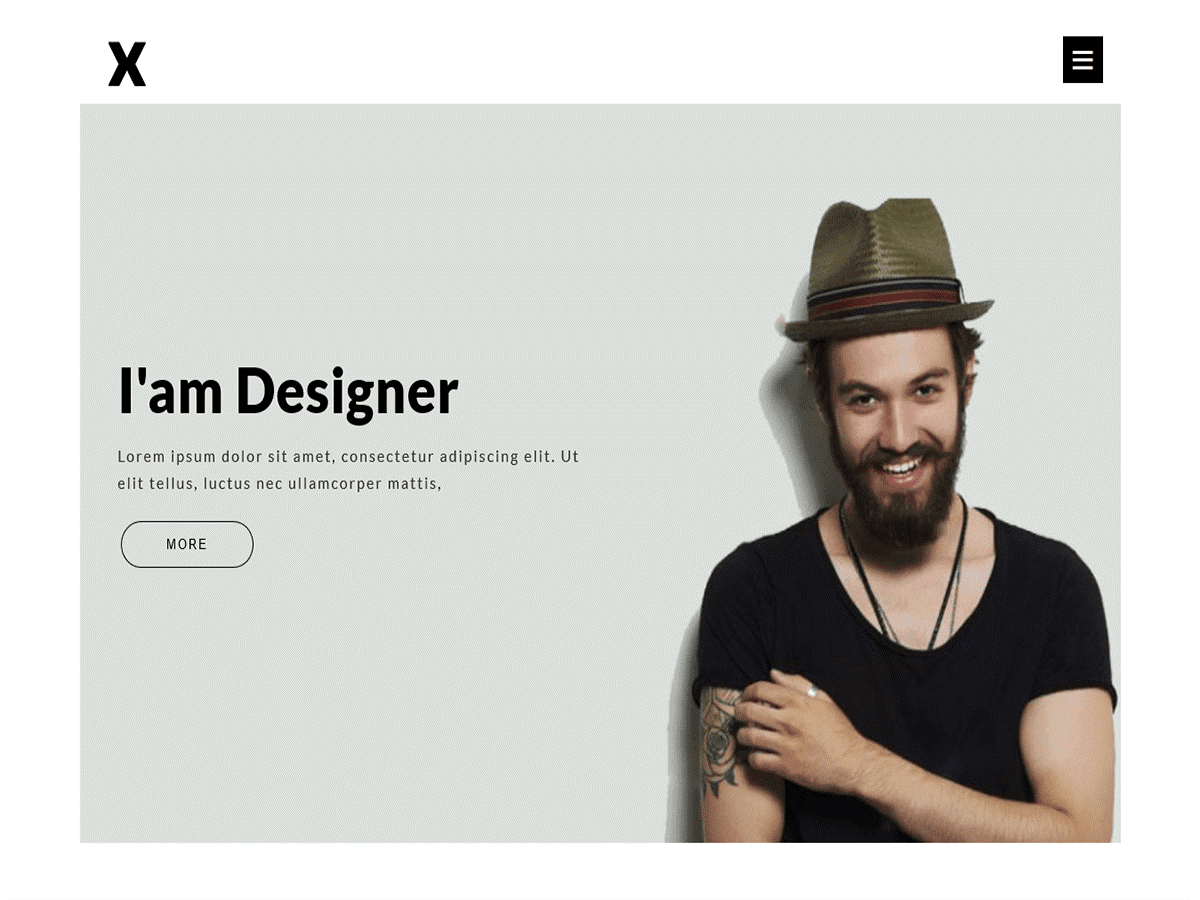 Xtron is perfect for solo entrepreneurs and artists who want to appear more personable to their audiences. The home page instantly tells your audience who you are, what you do, and what sets you apart from the rest.
You can endlessly fiddle around with custom widgets, logos, and the menus. Furthermore, this theme is SEO-first, which means your blog stands a higher chance of ranking on search engines.
Active Installations: 7000+
Average Ratings: 5/5
Click here to download this theme.
5. Euphony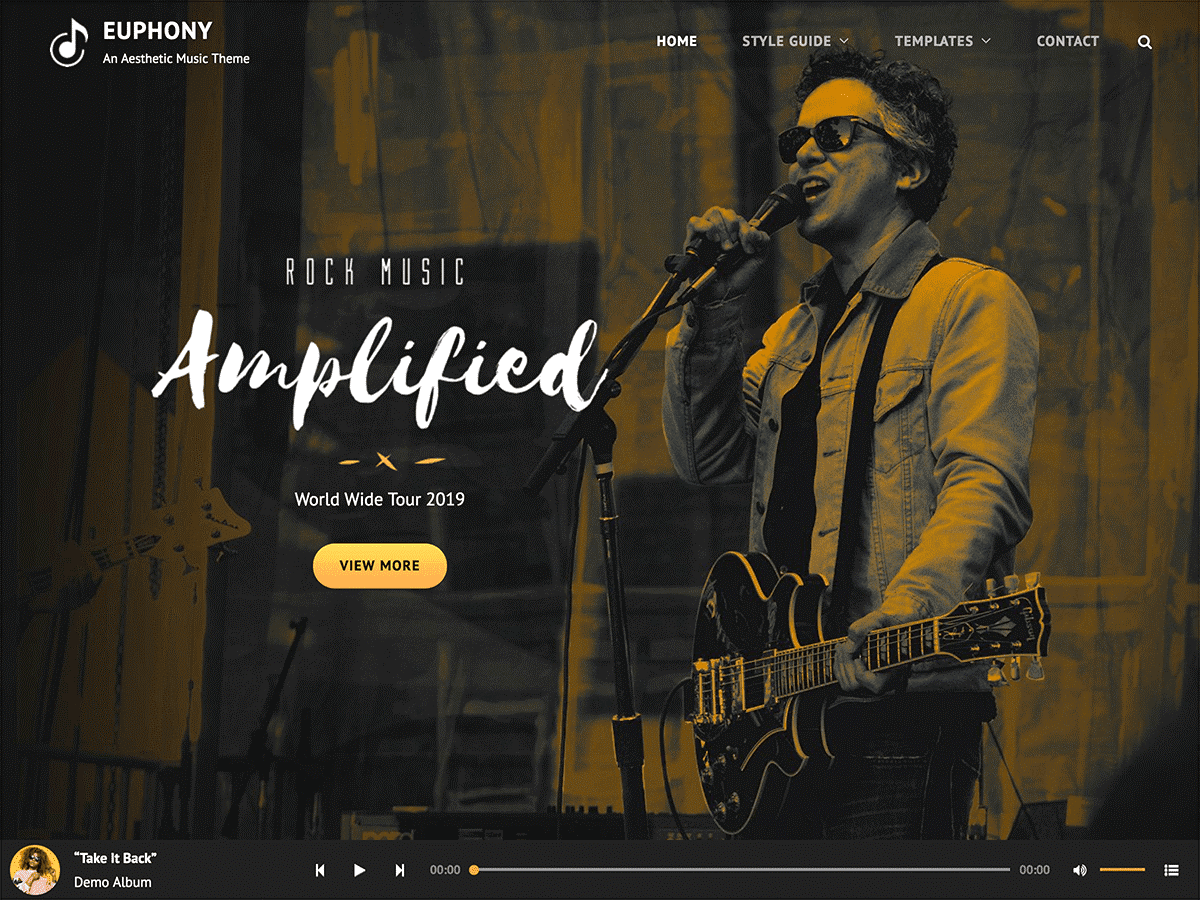 Euphony is geared more towards musicians and allows them to upload short demos of their songs easily. You can choose to play the music as soon as the website loads, or allow your guests to control the playlist from the menu given below.
A high-resolution picture along with a helpful CTA greets your guests. Once again, the entire design schematic is minimalistic and helps you get the job done.
You can fine-tune the color schematics and layout based on your specifications.
Active Installations: 2000+
Average Rating: 5/5
Click here to download this theme.
6. Full Click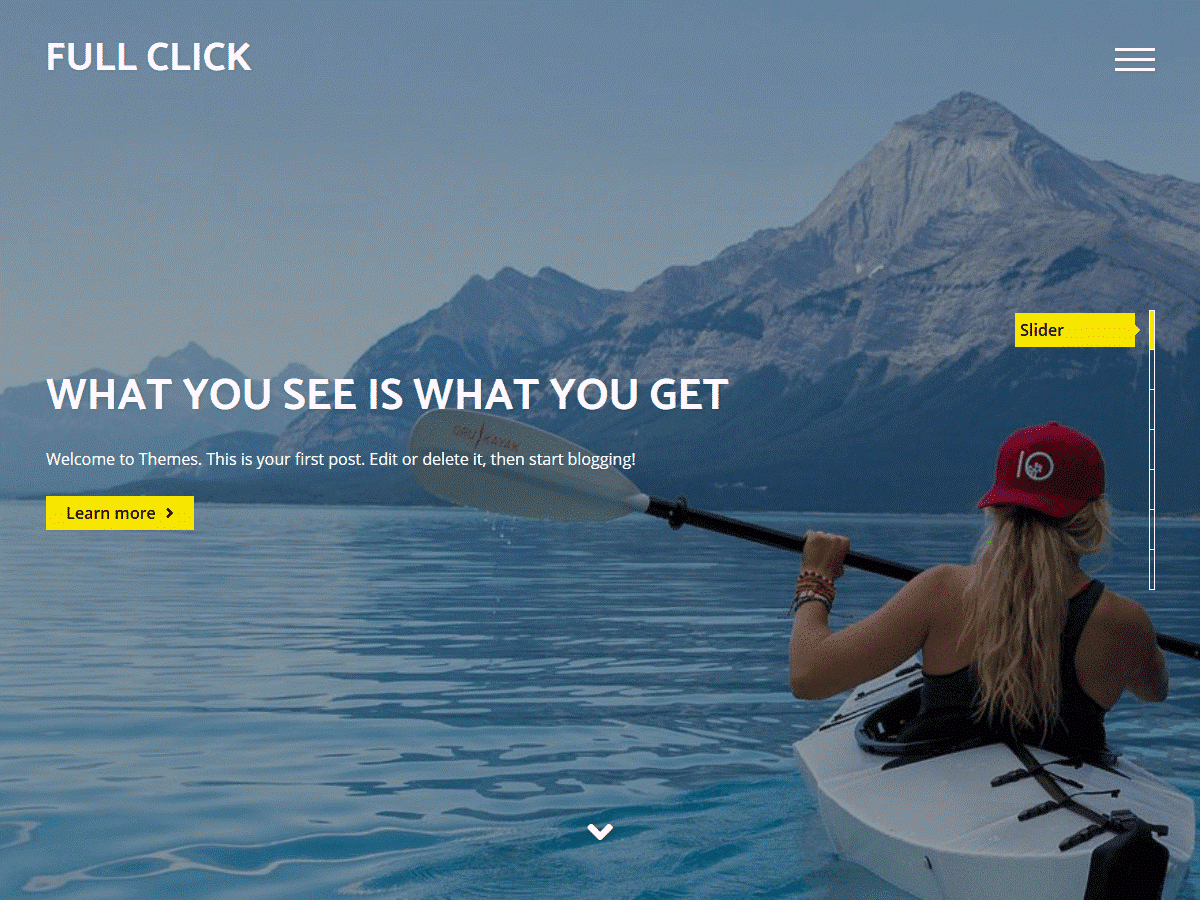 Full Click is a great choice for artists searching for free WordPress themes. The landing page pulls your viewer into your narrative, allowing you to make more sales.
At its heart, Full Click provides you with tons of customization options to design your website perfectly. The first glance of your website can make or break the deal, and Full Click offers promising results.
Active Installations: 300+
Average Review: 4.5/5
Click here to download this theme.
7. Avik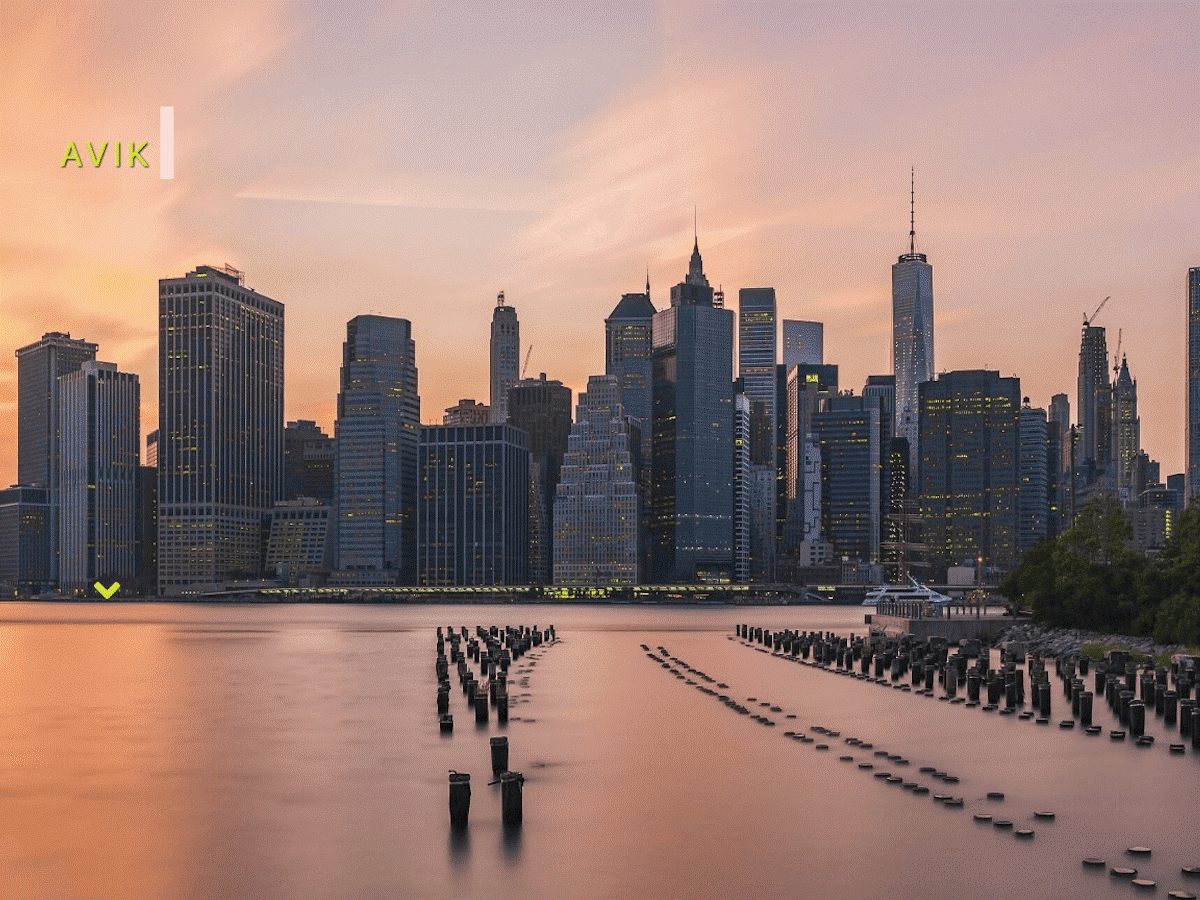 If you are a creative visual artist looking for a free WordPress theme to help you promote your artwork, then Avik is the ideal choice for you. It has a sleek, beautiful design that is sure to make your artistic design visually appealing.
A wide range of layout and typography options helps bring your designs to the next level. Avik is geared towards professionals who want to impress their clients at the very first glance visually.
Active Installations: 400+
Average Review: 5/5
Click here to download this theme.
8. Nikko Portfolio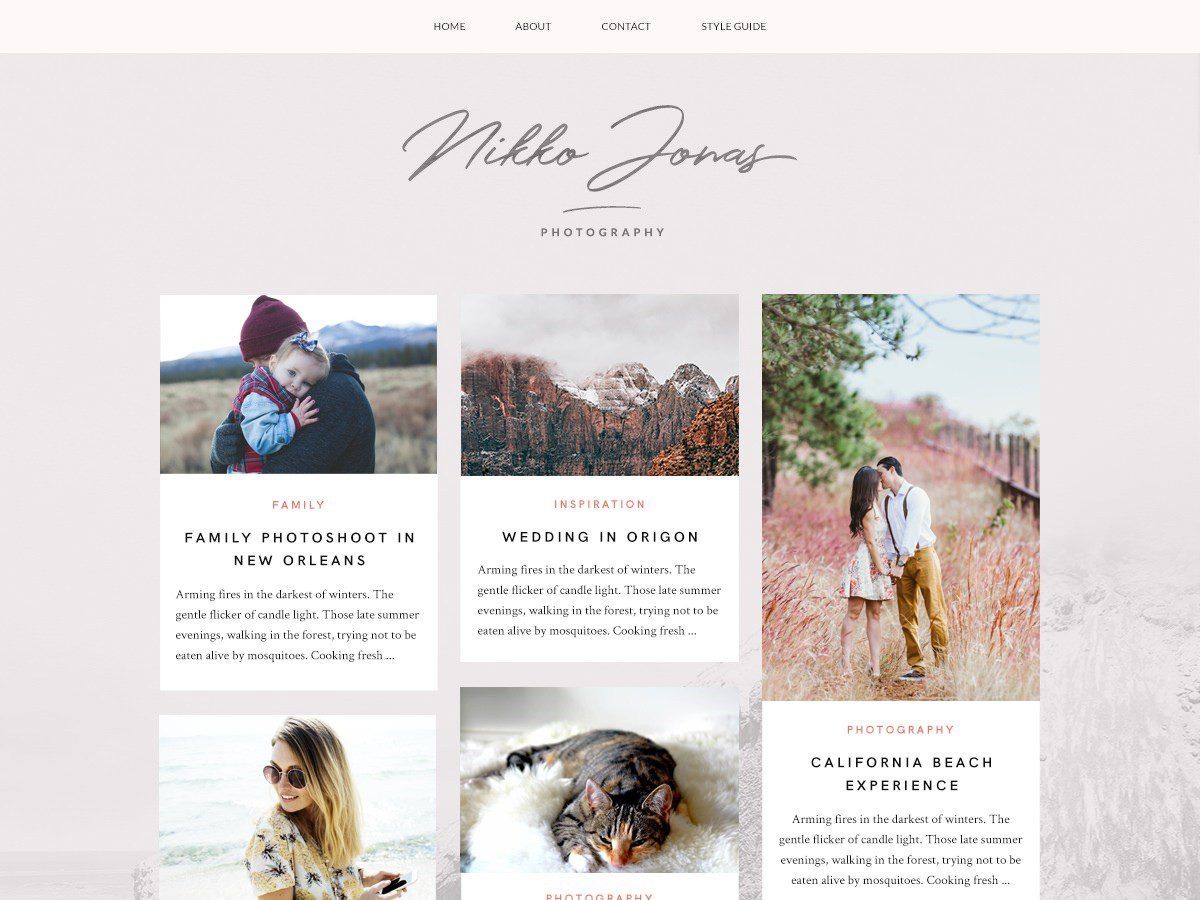 Nikko Portfolio is perfect for female entrepreneurs and artists who want to grow their audience and sell more of their products and services.
The theme offers a stunning header area image with a space to add a call to action, followed by captivating galleries that pay special attention to image placement. You will also find a sleekly designed blog page layout to help you share more information about your services and showcase your skills and work.
Active Installations: 2000+
Average Review: 5/5
Click here to download this theme.
9. Qusq Lite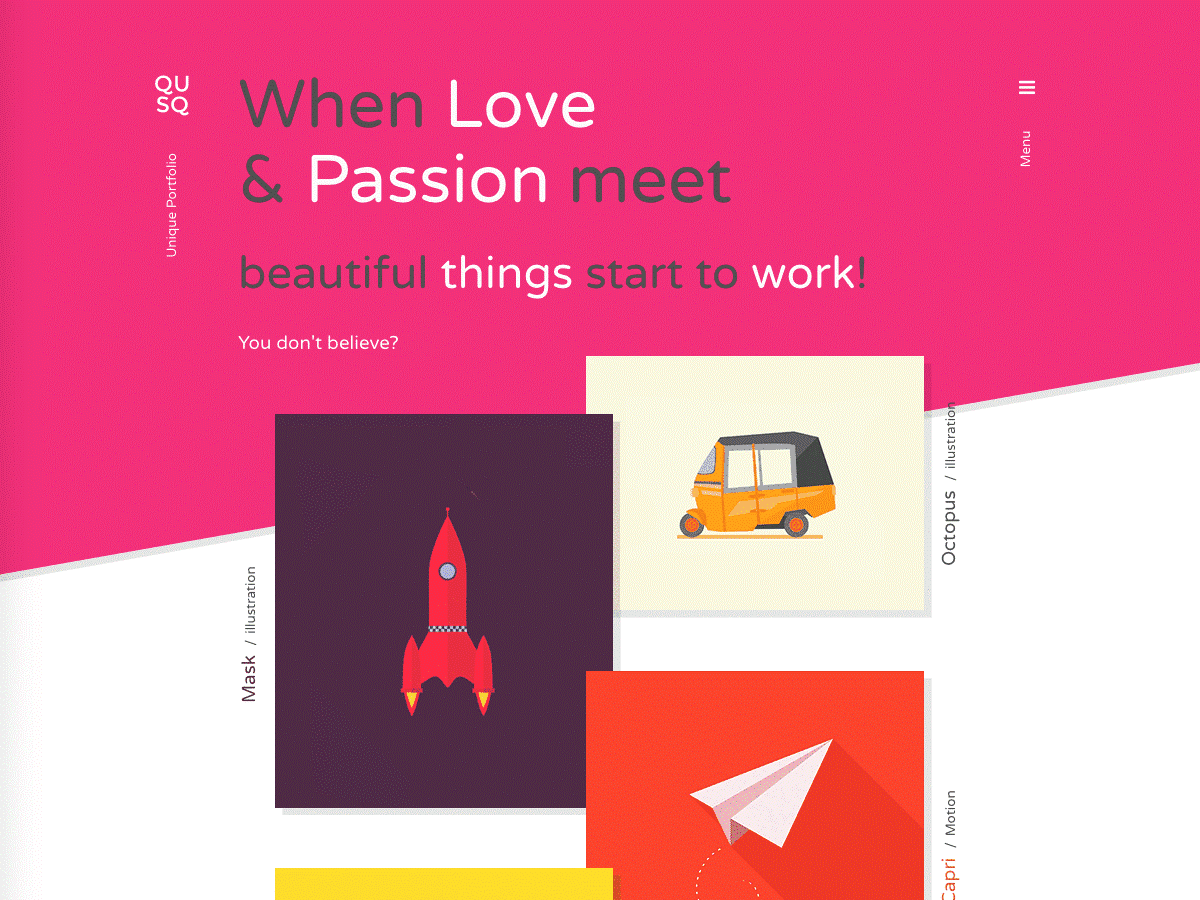 Qusq Lite is one of the best options for those who are looking for high-quality websites with beautifully designed frameworks. This theme presents a structure that works well for both individual freelancers and businesses alike.
It covers all the basics you can expect from a portfolio website. The landing page has a colorful design that instantly pops out when users load the website, allowing you to become creative with the intro.
Active Installations: 300+
Average Review: 5/5
Click here to download this theme.
10. Minimal Portfolio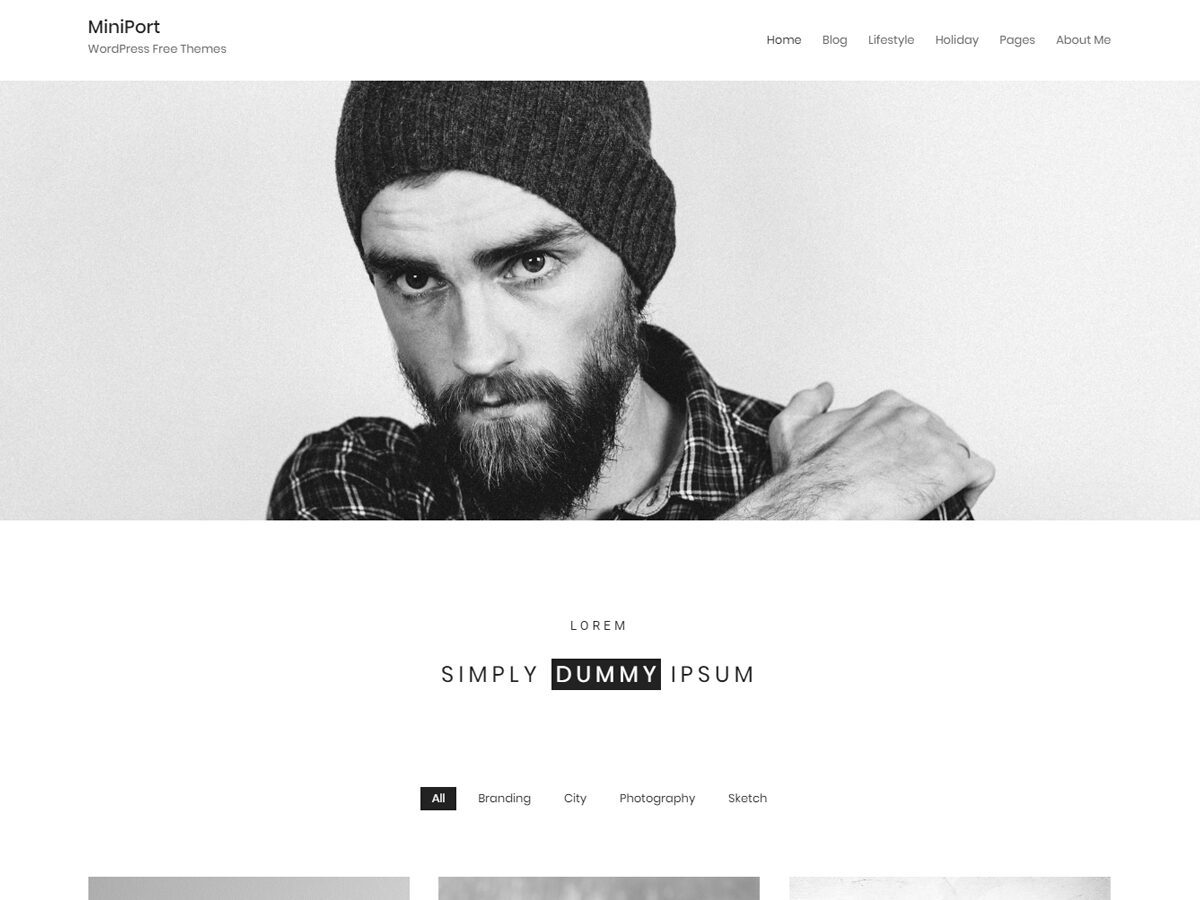 Minimal Portfolio, as the name suggests, is a chic theme that features a soft color palette and minimalistic design with tons of features.
You can place your own custom header logo area, homepage widget, social media icons, custom background, theme options, and a lot more. Minimal Portfolio can be tweaked to help you build beautiful layouts.
For savvy marketers who want their website to appear artistic, Minimal Portfolio is SEO-ready from the get-go and should help you rank faster on Google and other search engines.
Active Installations: 6000+
Average Review: 4/5
Click here to download this theme.
Are you interested in more free WordPress themes? Head on over to evisionthemes.com to check out all available free themes.