Black Friday is the day following Thanksgiving Day in the United States (the fourth Thursday of November). Since 1932, it has been regarded as the beginning of the Christmas shopping season in the U.S., and most major retailers open very early (and more recently during overnight hours) and offer promotional sales.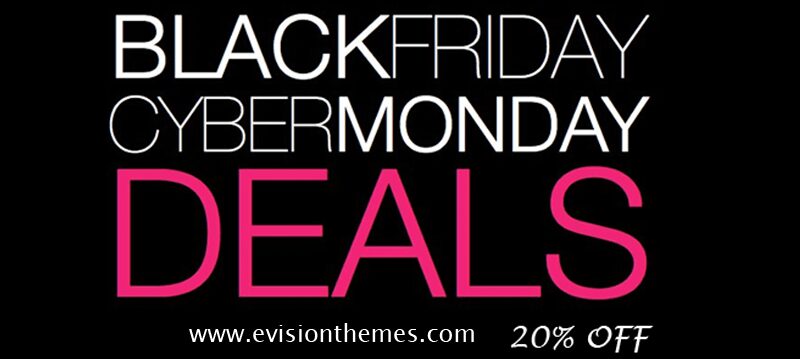 So, On this special occasion of Thanksgiving, Black Friday, and Cyber Monday, we are offering a 20% mega discount on all of the items on your favorite store.
The offer is valid from 17th November to 30th November 2018.
Discount: 20% OFF on all Premium WordPress Themes
Offer Until 30th Friday, November
Coupon Code: bfcmoff
ENJOY!