"Why should I get a SSL certificate?" "What is the importance of HTTPS?" If these questions are troubling you, then you've come to the right place. After going through this article, you'll have a good knowledge about HTTPS and its importance.
HTTPS (known as HTTP Secure) is a communication protocol widely used in the internet. It is also known as HTTP over Secured Socket Layer (SSL), HTTP over Transport Layer Security (TLS). The main purpose of HTTPS is to establish a secure communication over a network by ensuring authenticity of the visited website, protection of the privacy of the shared data. The communication is done over HTTP within a connection encrypted by Transport Layer Security or Secure Sockets Layer.
If you are serious about your website then SSL certificates are really important. It is a must for the sites that indulges in the sharing of sensitive and private data. Below is the importance of HTTPS for a website.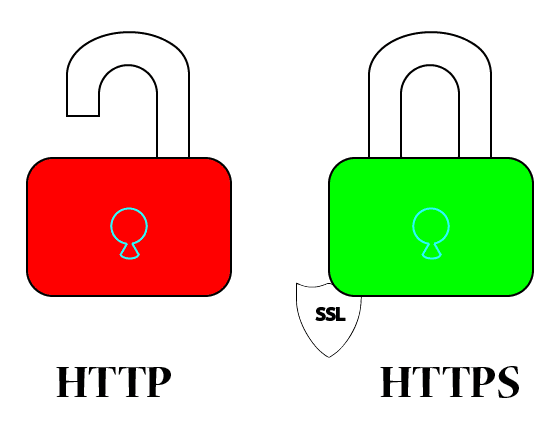 Importance of HTTPS
1. Authentication of your website
Just having a SSL certificate is not enough. Browsers don't accept every type of SSL certificate. They verify the authenticity of the SSL certificate as well. The browsers must trust the organizations that issue the SSL certificate. If they don't recognize the organization then they don't allow data sharing. They also warn the user not to visit the site.
Moreover, the browsers also check the validity of the SSL certificate. SSL certificates come with expiry date. This is done to prevent anyone from getting time to decrypt the SSL encryption. An expired SSL certificate is of no use. Browsers stop the connection and warn the users.
2. Data encryption
The primary importance of HTTPS is that it is used for data encryption. Data shared on the internet travels through many devices and servers before it reaches its final destination. This leads to higher possibility of the data being stolen before it reaches the destination. SSL helps to prevent this by encrypting the data. This ensures that only the intended server and browser can read the encrypted data. However, it is important to realize that nothing is 100% secured. The data can get stolen. But even if this happens, the hackers will get a highly encrypted data which is of no use.
3. Secure online payments
Authentic SSL certificate is a must if you are running an e-commerce site or any website that involves money transaction. If your site doesn't use at least 128-bit encryption then you can't accept online payment.
4. Defends from phishing
Phishing is the attempt to obtain sensitive information such as usernames, passwords, and credit card details (and, indirectly, money), often for malicious reasons, by disguising as a trustworthy entity in an electronic communication. Phishing sites can easily trick people. They lure you to enter your confidential information.
SSL helps protect from phishing. SSL certificates are provided by trusted organization to authentic websites only. Therefore, the phishing website can't duplicate the SSL certificate. As a result, phishing sites don't have HTTPS page, but instead have HTTP page. This helps users identify if a website may be a phishing site or not.
5. Builds viewers' trust
Organizations that provide SSL certificate also provide a seal to indicate the authenticity of the site. Browsers also show a padlock image in the address bar for the sites with authentic SSL certificate. Moreover, some SSL issuing organizations even provide data security guarantee. This helps build trust from your viewers and gradually improve your brand power.

6. Improve your ranking in Google
Google is the largest search engine with huge search figures. According to the statistics provided by Smart Insights, Google holds 77.43% of the market share. So, improving your SEO is very important if you want your potential visitors to find your website.
Google favors HTTPS websites over HTTP websites. Hence, if there are two pages with similar ranking strength, then Google shows the one with SSL certificate before the one that doesn't have a certificate. Google trying to encourage the use of SSL shows the importance of HTTPS.
Some of the Reliable SSL Certificate Providers
Now that you have learned the importance of HTTPS, you may want to shift your HTTP site to HTTPS site. To help you, we have created a list of some of the reliable SSL certificate providers.
In Conclusion
We hope that you've learned the importance of HTTPS and will move your HTTP site to HTTPS (if you haven't already). This is just one of the ways with which you can improve your WordPress security.
If you like this article and want to get more stuffs like this then please follow us on Facebook, Twitter, LinkedIn. If you are thinking about increasing your website traffic then this article is for you. You may also like some of our other articles.
Was this article helpful? If you have any thoughts or suggestions then feel free to send us your feedback in the comment section below.