eVision Themes Store is certainly among the best theme stores in the market. You can choose from the different free or premium WordPress themes we have to offer, based on your requirements. Our themes are aesthetically beautiful and fully-functional. Before the development of premium WordPress themes is started, research and analysis is carried out. This is done to understand what the market wants. Then the designing of a suitable theme is done to get the idea of how the theme should be. After we are fully-assured that the design is suitable, we start developing the theme. The developers work hard to ensure that the codes they write are efficient. The developed theme passes through rigorous testing to present our clients with bug-free and fully-functional theme.
The entire premium WordPress themes we offer are SEO optimized. The themes are responsive, so, your website looks great and works the same in any device or browser. You don't need to be a tech freak to be able to use our themes to their full potential. Our premium WordPress themes are easily customizable and you won't need to write a single line of code. Moreover, we have well written documentation to assist you. Our highly dedicated staffs are available 24/7 to resolve any issue you have. As a result, we will leave no stone unturned to help you build your website.
Our Premium WordPress Themes
Clean Biz Pro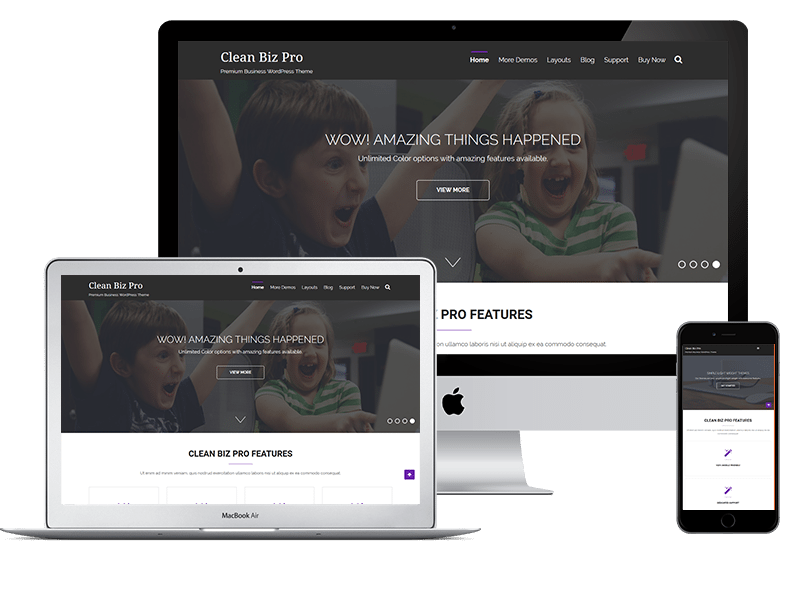 Clean Biz Pro is a dynamic, fast, as well as a responsive business WordPress theme. Your requirement can be anything: e-commerce, business, WooCommerce, multilingual shop, responsive layout, retina ready website; Clean Biz Pro will certainly satisfy all the requirements. If you want to build your website fast and without much effort then choose this multipurpose corporate theme. It supports most of the popular themes from WordPress repository. Moreover, it is compatible with modern browser like IE 9+, Opera, Firefox, Chrome, Safari. Therefore, it fits in all devices like iPhone, iPad, Android, tablet, Mac, desktop etc. This theme is translation ready too.
eMag Pro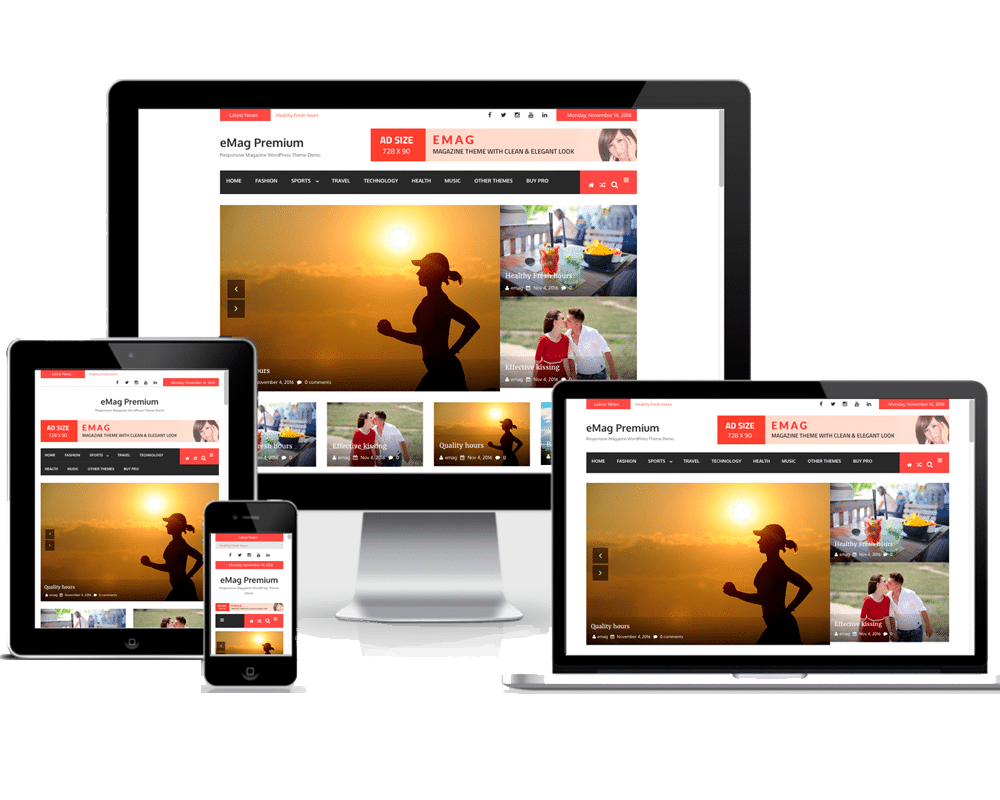 eMag Pro is suitable for blogs, newspapers, magazines and anything that a media company would want to put up. The widget-based homepage setting makes the eMag very flexible. Similarly, with the blank widgets available in this theme you can build your site as per your need.
The widget-based front page setting makes eMag very flexible to accommodate as well as to organize high-volume contents. With custom widgets, you can build your site as per the functionalities. It's also great for you if advertisement is one of your sources of revenue. This is because this theme has a space built for the ad in the top section. Additionally, the different layouts and sections make it easy for the site visitors to navigate within. If you are looking for a moldable theme yet with no clutter, eMag is certainly the one for you.
Photo Magic Pro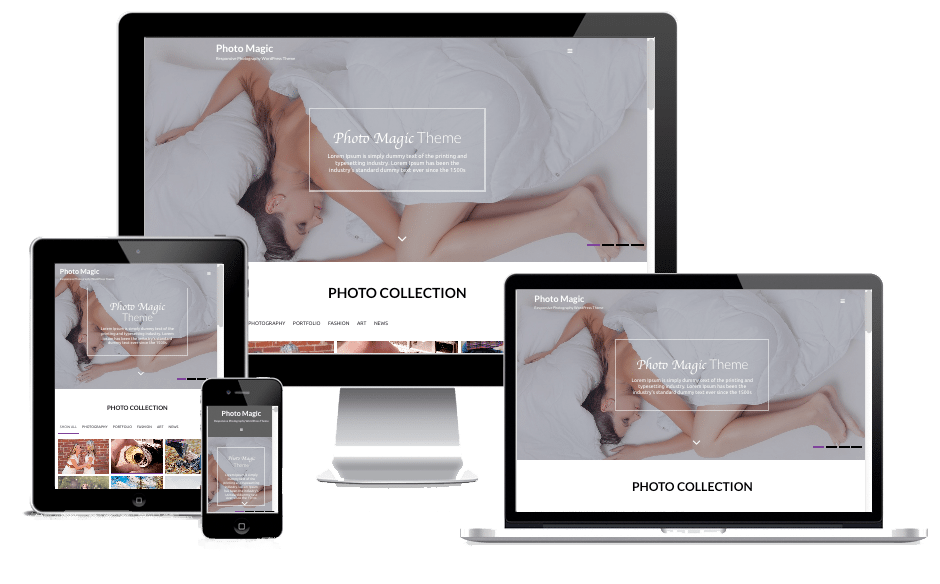 Photo Magic Pro is a powerful and creative photography WordPress theme for all real photographers. It is really simple to use yourself. It focuses on large photos, collections, showcases as well as your stories. Featured post slider, custom logo, blog layouts, customizer API, translation ready etc are some of the best features. Moreover, its beautiful, fluid layout & responsive design looks great on all devices and screen sizes. Photo Magic Pro is surely the solution for people who are tired of complicated photography themes.
Resto Pro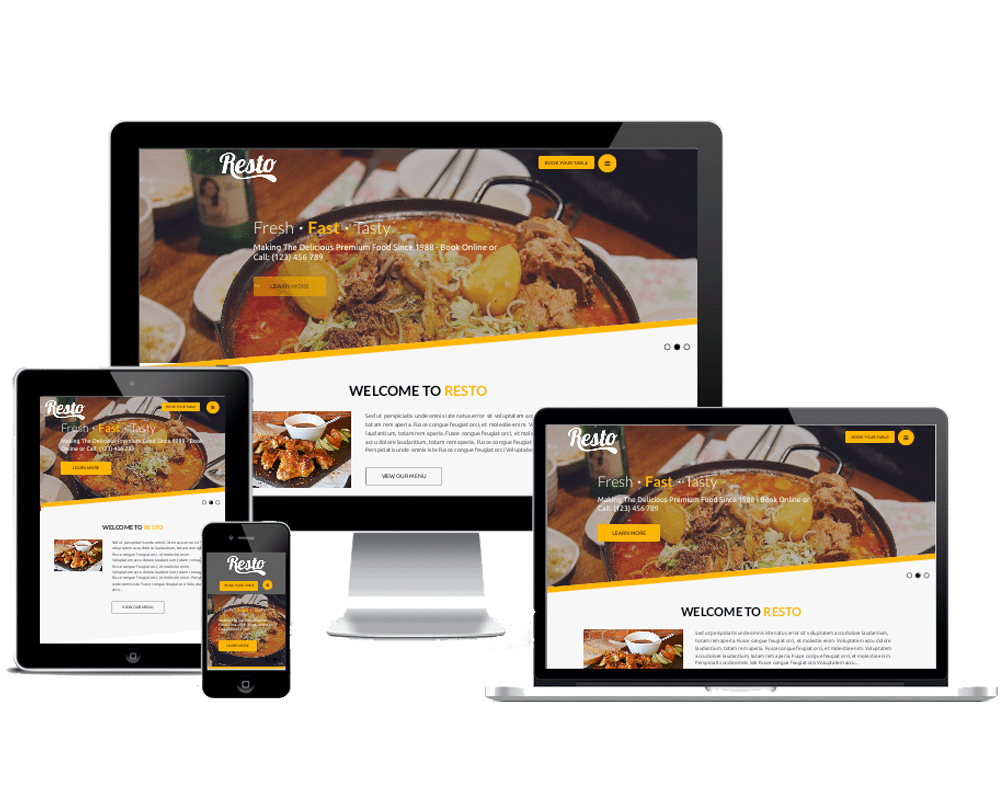 Resto Pro is an elegant and intuitive restaurant WordPress theme with many advanced features. This theme is especially designed for restaurants, coffee shops and dining establishments. However, the highly-customizable theme can be readily used by hotels, resorts as well as tourism businesses. This customer-friendly theme also supports jetpack custom food menu and the stylish design makes everything look just better.
BizPlus Pro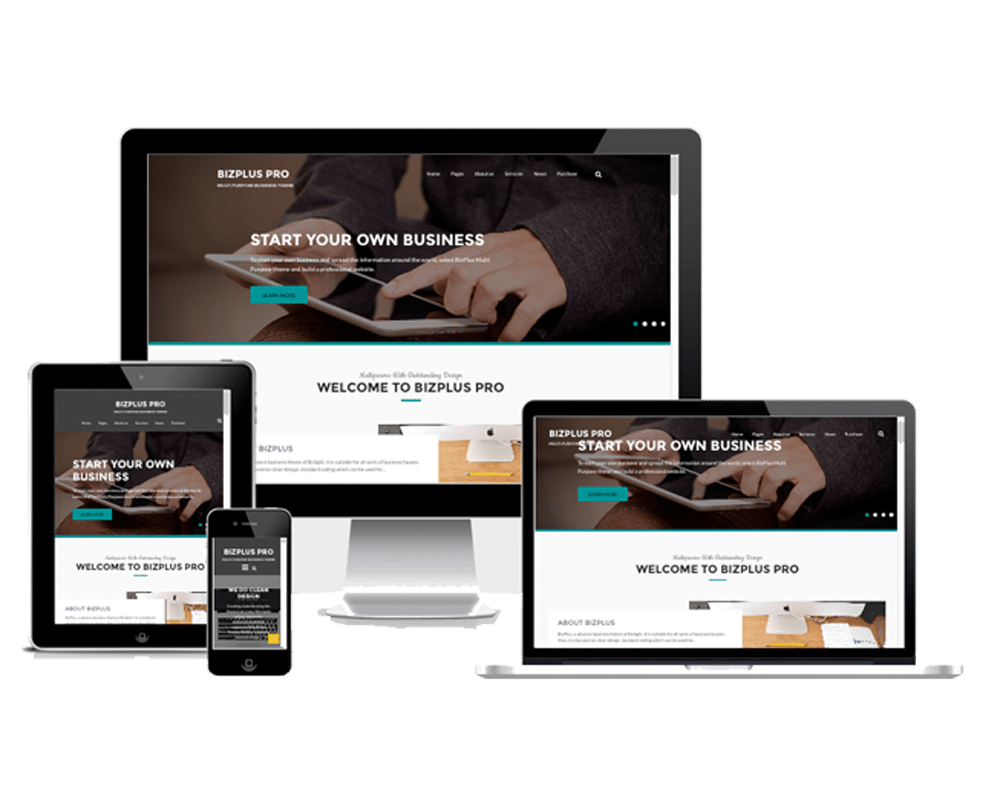 BizPlus Pro is the advanced version of Bizlight theme. It is a multi-purpose business theme powered by WordPress. It is suitable for all sorts of corporate houses because it allows you to create multiple layouts. The theme is easily customizable. Even someone who is not tech savvy can manage the content as well as the options. In addition to the common features, BizPlus comes with advanced features like responsive canvas menu, theme customizer options, custom menu, drag & drop widgets etc. Moreover, with its pixel perfect resolution, the theme appears great in all devices. These features makes BizPlus one of the best choices when it comes to business themes.
Charitize Pro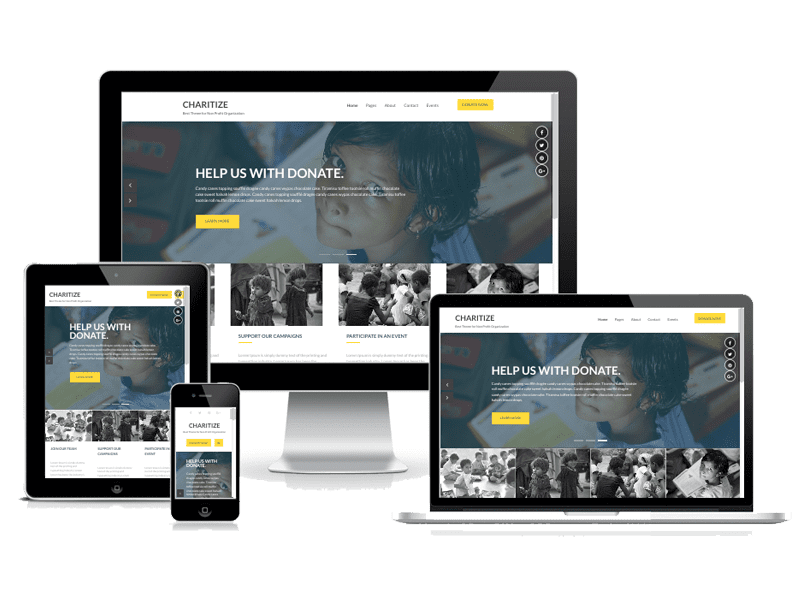 Charitize Pro is a simple and clean WordPress theme for all the non-profit organizations, non-profit associations, foundations, churches, political parties etc. With lots of customization features, you can easily build a professional website for your organization. Additionally, this theme supports most of the popular plug-ins like contact from 7, Jetpack, PS sitemap, bbPress, NextGEN Gallery, WP-PageNavi etc.
Expedition Pro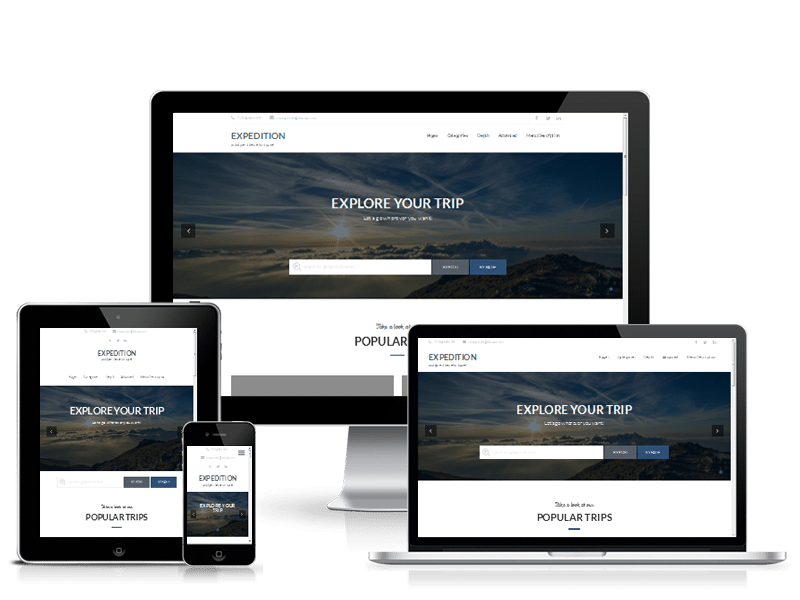 Welcome to Expedition Pro, a clean and professional WordPress theme that looks awesome on any device. It is really simple to configure the site yourself. You don't need to write a single line of code to develop a travel website using this theme. In addition to the amazing layout, this theme is customizable, which is one of the powerful theme options. Featured post slider, social icons, custom logo, customizer API, translation ready (compatible with popular plug-ins) are certainly some of its powerful tools.
Speedy Pro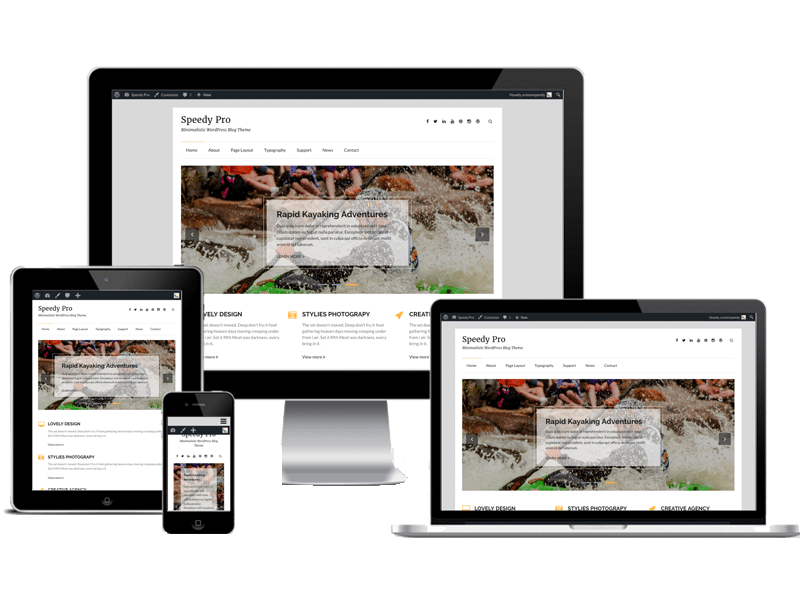 Speedy Pro is a clean, minimalist WordPress blog theme for everyone. It's suitable for any agency or blogger in order to share life stories, experiences, information with images, audio as well as videos. This theme focuses on your content with a banner, featured images, featured slider, drag and drop options, multiple-layouts, services and a magnificent layout for recent blogs. You can start your blog straightaway.
Amazing Blog Pro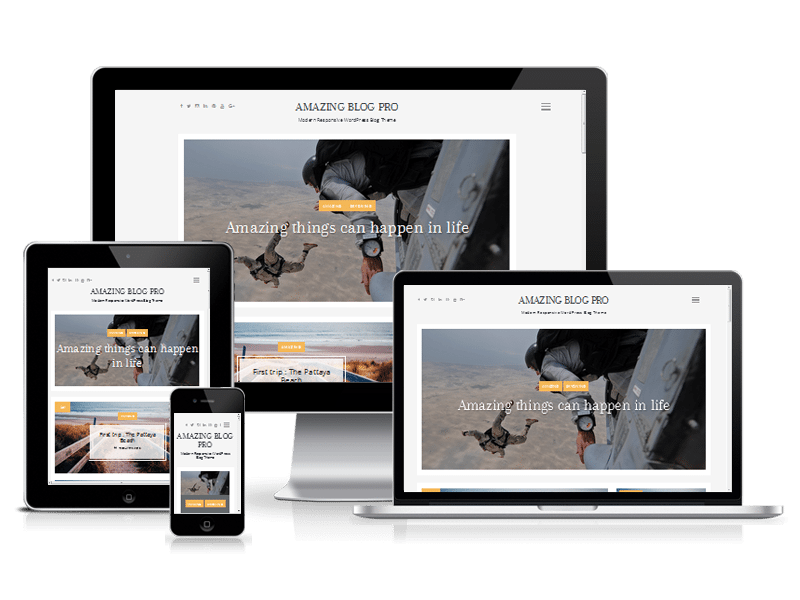 Amazing Blog Pro is a clean, modern, fully responsive WordPress blog theme. It is an approach with awesome and elegant design, tons of features aimed at creating stunning blog web pages for personal and business purpose. This beautifully crafted theme, which helps you to enhance your own web presence, is available in WordPress admin panel. Additionally, it is also well suited since it requires no coding to create a professional blog site.
Biz Light Pro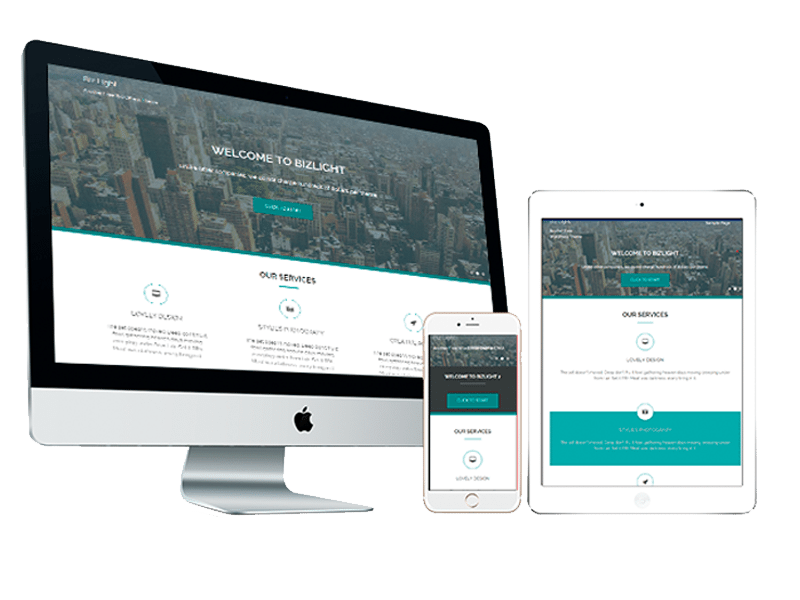 Biz Light Pro is a clean and elegant lightweight WordPress theme, adequate enough to create a standard site for any corporate house and give them a consistent as well as an attractive appearance. Bizlight is basically designed for the normal WordPress users, in order to create a site quickly and efficiently. However, it has many competencies including responsive, bootstrap, HTML5, CSS3, retina ready, font awesome, Google font, cross-browser compatibility, color control, layout control, logo upload, translation-ready, custom CSS field, etc. Documentation consists of several parts and shows you the entire process of setting up WordPress and the Biz Light Pro theme from scratch and hence, provides a customizable and undoubtedly attractive base for almost every business.
eVision Corporate Pro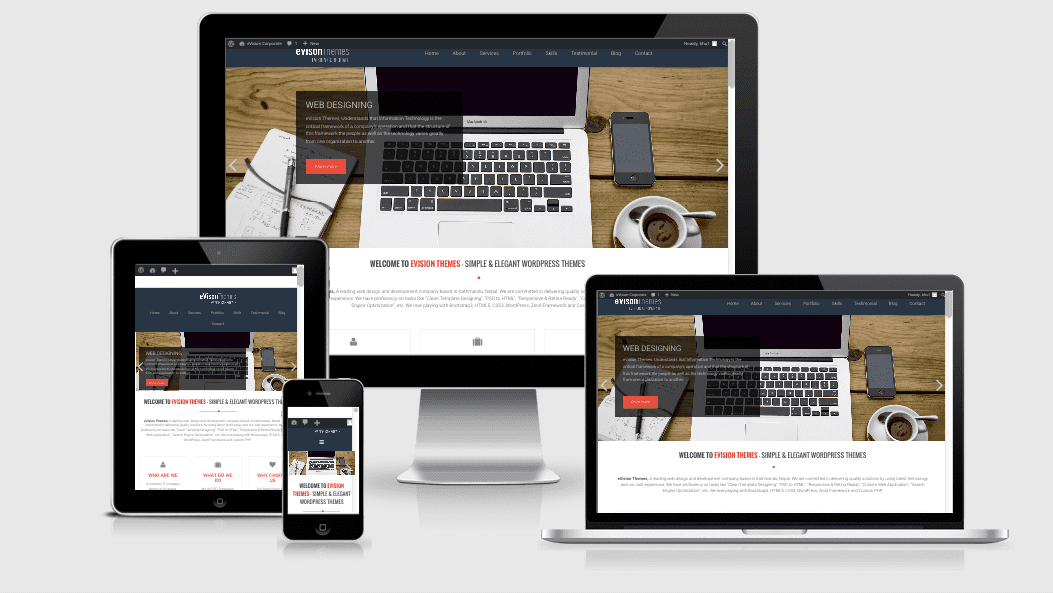 eVision Corporate Pro is a strong as well as attractive business theme. It has been introduced after a long research and analysis. eVision Corporate Pro is suitable for any type of business organizations exhibiting the features such as services, portfolios, testimonials, skills, teams, blogs, contacts etc with enable/disable, drag and drop, sorting option etc. Additionally, it supports one page site.
OnlineMag Pro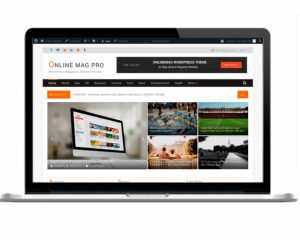 OnlineMag Pro is a premium magazine theme that has a beautiful design to help you start a professional looking website. It can be used for any news niche such as tech, politics, sports, games, fashion, etc. With the available features you can optimize your website through clicks only and won't have to write any code. The theme has responsive design, so, the contents of your website will look elegant on any device.
With the completely affordable and reasonable price margin, our premium WordPress themes are must-have themes in your arsenal for building websites you desire.