Our free WordPress business theme, Clean Biz, is suitable for any type of business website. You can create a website for your office, start a e-commerce site, sell your services, etc.
At the present time, there are hardly any businesses that don't have a website. Around 46% of the world population use internet today. As a result, online presence of your business can determine your business' success or failure.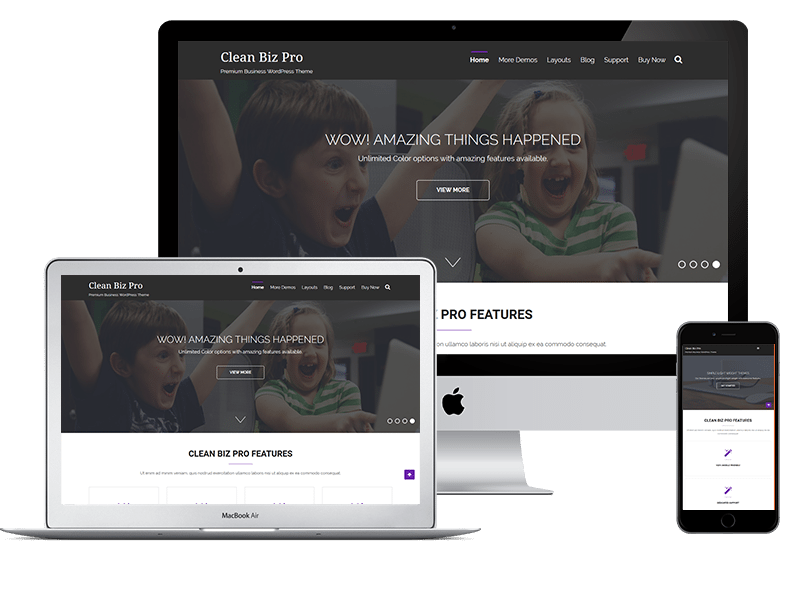 What does our free WordPress business theme offer?
Clean Biz is a multipurpose, beautiful, simple yet powerful business theme. You can customize all the theme options by just using the customizer API. Moreover, enabling or disabling different options is hassle free. You will just need to mark or unmark the options.
This free WordPress business theme is packed with all the features you'll need to make your site look beautiful as well as professional. The theme is responsive, uses HTML5 and CSS3, and has cross-browser compatibility. Moreover, you have the options for color control, font control, layout control, and custom CSS field. We have also included advanced customizer reset feature in case you get into any serious trouble.
Our free WordPress business theme includes pagination, breadcrumb, go-to-top options as well. These can be very helpful in navigation and the overall look of your website. You will have social share options, sticky post option, archive layout options which can come in handy.
Clean Biz contains different sections which can be used for different individual purposes. These sections help to manage your site layout so that they don't clutter. Moreover, when used appropriately, these sections give a very professional and an appealing look to your site.
Sections in Clean Biz: Free WordPress Business Theme
Banner Section
The header section is the top most section of the theme. It contains the logo, title, tagline of your website. Moreover, the menu of your website is included in this section as well. Additionally, Clean Biz supports a feature slider in the header section. You can place the images you want to showcase in this section. Search button is also included in this section.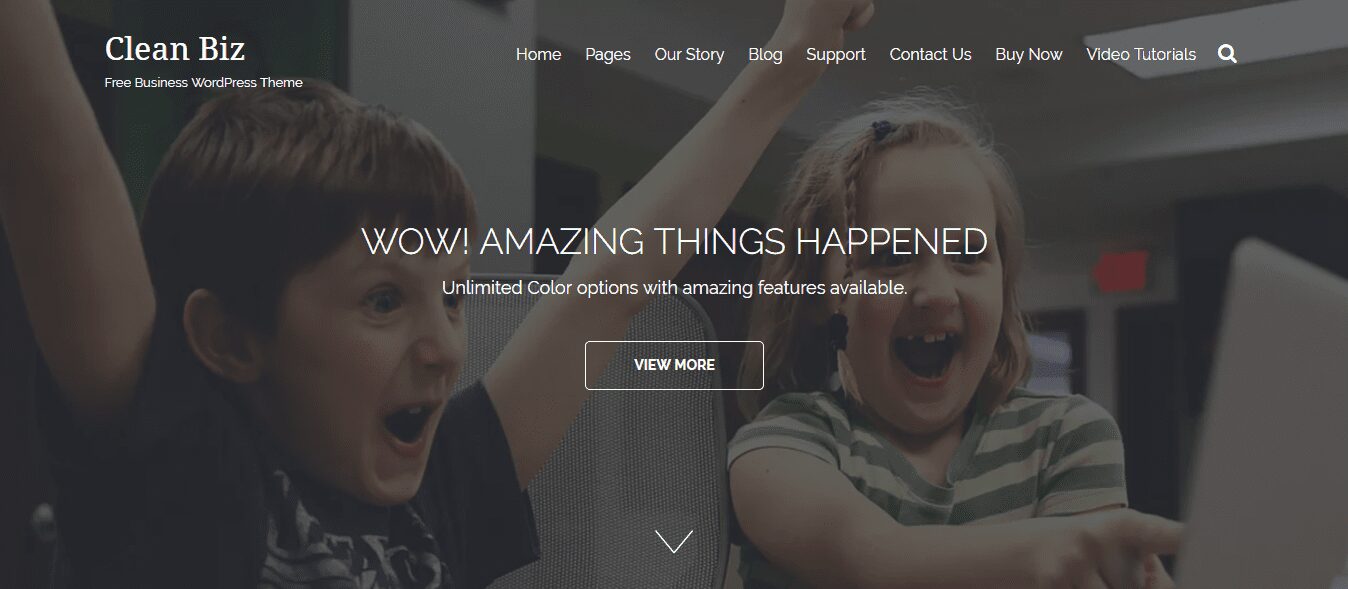 Service Section
You can showcase the services that your business offers in this section. On the other hand, if you are running a e-commerce site, you can display your products here. Moreover, our free WordPress business theme offers you Fontawesome icons to display the contents beautifully.

About Us Section
You can use About Us section to tell your site visitors about your business / company. It can include your company's history, its location, your current projects etc.

Portfolio Section
As the name suggests, you can use this section to display your business' portfolio.

Testimonials Section
You can use the Testimonials section to display what your clients and customers have to say. This can be very beneficial to earn the visitor's trust. As a result, you may turn your site visitors into customers.

Our Team Section
This is the section which allows you to show your team members along with their designation as well as photo in an elegant manner.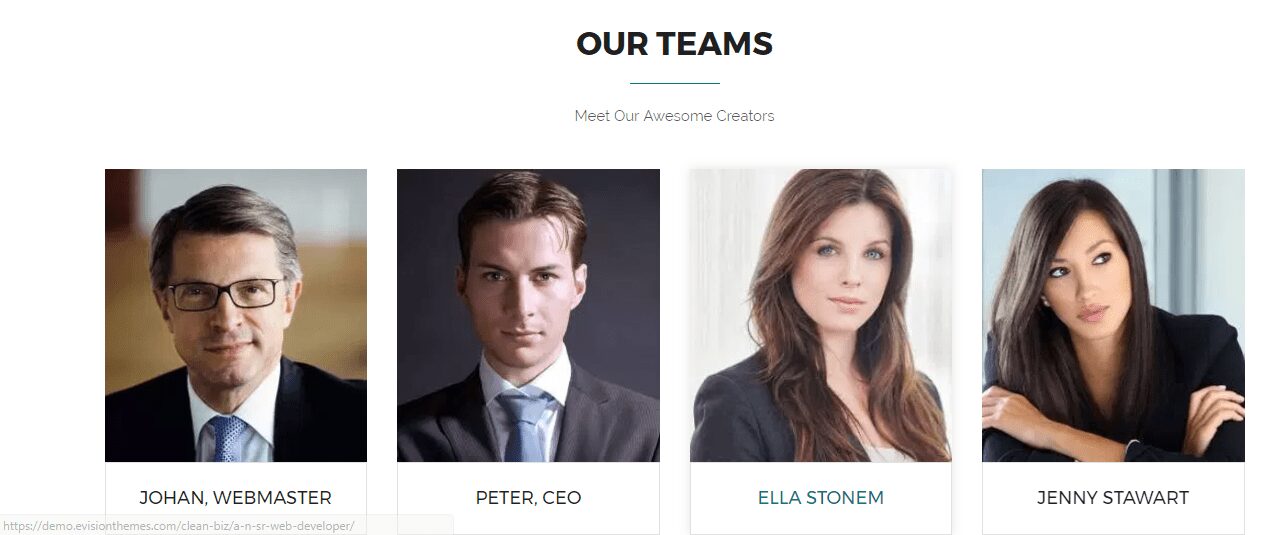 Callback Section
This is a multipurpose section. It can be used as per your needs.

Blog Section
Blog Section displays the most recent blog posts you have posted.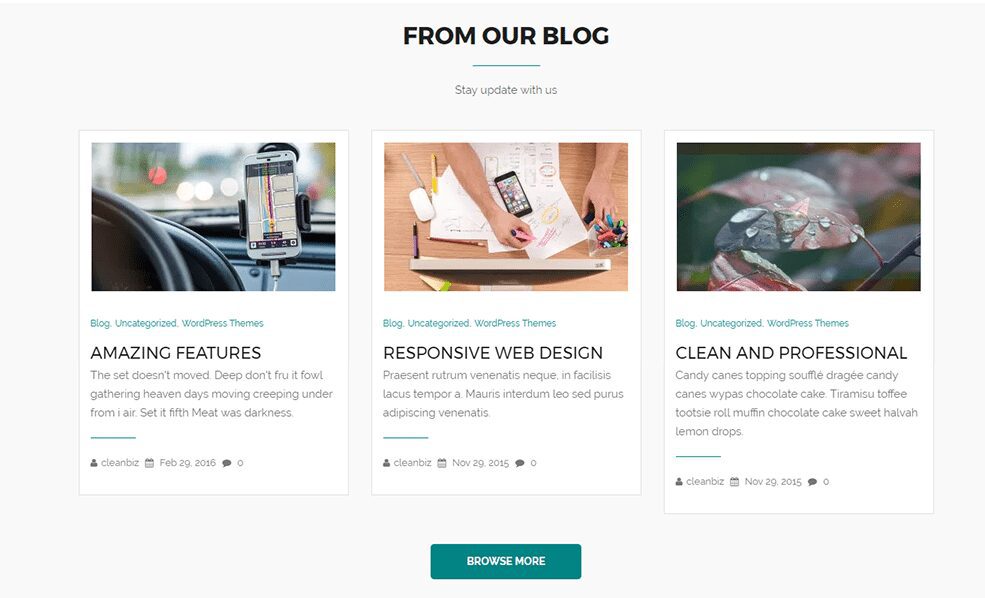 Footer Section
Footer Section consists of the social share buttons of different social networking sites. You can share your contact information in this section as well.

In Conclusion
Clean Biz is easily customizable and even someone who has no technical expertise can manage the content and options very efficiently. If you get stuck anywhere, you can refer to the documentation of the theme. If the documentation is not enough to solve your problem, you can contact us for support. For dedicated support and many other options, please try our premium theme: Clean Biz Pro. You may also like some of our other free themes.
Have you tried Clean Biz yet? If not, download it right away and share your experiences in the comment section below.