WordPress is over 14 years old now. Like wine, WordPress has become better with age. It started out as a fork of b2/cafelog, but today it is the most popular content management system. So, we wanted to share some of the facts about WordPress.
15 Facts about WordPress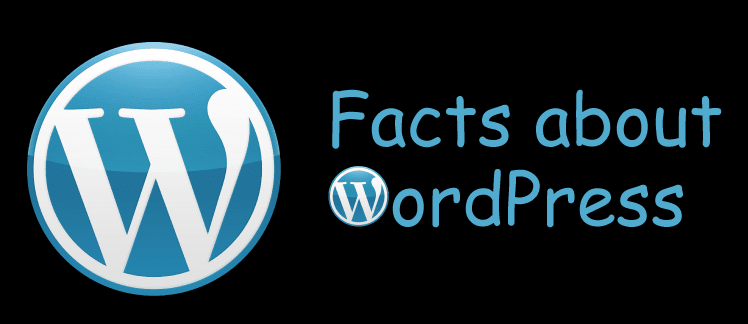 1. WordPress is not owned by any company.
Matt Mullenweg, co-founder of WordPress, created the WordPress Foundation. This is a non-profit organization and owns the "WordPress" trademark. Moreover, it protects the freedoms offered by WordPress' open source license.
2. WordPress is available in many languages.
Currently, WordPress 4.8 is the latest stable release. In fact, it is available in 33 languages. Moreover, 41 languages are catching up and have successfully translated over 90% of WordPress.
3. WordPress and JavaScript
About 20% of WordPress' core code is written in JavaScript. As a matter of fact, the use of JS will grow as WordPress becomes more and more like an application development framework.
4. WordPress and Jazz Relation
From WordPress 1.0, every WordPress version comes with a code name. In fact, WordPress names its versions after Jazz artists. For example, the code name for WordPress 4.8 is Evans.
5. WordPress is used by many notable websites.
WordPress is certainly not just for personal bloggers. In fact, it is used by Sony Music, The New York Times, The Rolling Stones, and many other notable sites.
6. More Non-English Downloads
In 2014, non-English versions downloads exceeded the English version. In later years, WordPress made it possible to install language packs from the WordPress admin area. Additionally, WordPress added the language switching feature for users on a WordPress site in version 4.7 .
7. WordPress.com has just 548 employees.
It's hard to believe that such a powerful platform has just 548 employees. In fact, only these 548 people are in charge of developing, updating and maintaining WordPress.
8. More than 50,000 free plugins are available.
Currently, there are more than 50,000 free plugins available for download. These plugins add functionalities to your website. From changing the font, to WordPress SEO, you can find a plugin for almost everything.
9. "WordPress" – Its Name
As a matter of fact, Christine Selleck Tremolet, a blogger and a friend of Matt Mullenweg (WordPress's co-founder) suggested the name "WordPress".
10. WordPress Plugin Downloads
In 2016, WordPress plugin downloads crosses 1.48 billion total download. It was 2015 when plugin downloads exceeded 1 billion milestone.
11. WordPress in Government Websites
WordPress powers many government websites of many countries. Some of them are Marines Magazine, America.gov Blogs, PMIndia.gov, etc.
12. WordPress in Education
WordPress is used by many universities, colleges, and schools all over the world. Some of them are The University of British Columbia, Boston University Admissions, Harvard Law, etc.
13. WordCamp Events
WordCamps are the official WordPress events. They are organized in 41 countries. As a matter of fact, there were 115 WordCamp events in 41 countries attended by 36,000 people in 2016.
14. WordPress Meetups
Local communities organize smaller events known as WordPress meetups. In fact, in 2016, there were 3193 WordPress meetups in 58 countries attended by 62,566 attendees.
15. WordPress Posts, Comments, and Themes
In 2015, WordPress users posted 660 million WordPress posts. These posts resulted in 665 million comments. That makes an average of 21 posts per second. Moreover, users downloaded 123,498,018 free themes from WordPress.org in 2014. These are huge numbers!
In Conclusion
So, these were some of the facts about WordPress.
If you like this article and want to get more stuffs like this then please follow us on Facebook, Twitter, LinkedIn. You may also like some of our other articles.
What was the most interesting fact about WordPress in our list? Do you know some other interesting fact about WordPress that we have missed? Feel free to share your in the comment section below.