Summary: Use Loco Translate Plugin to translate all the contents of your website into your preferred language. Read the article to know about its installation, setup, and easy user interface.
The most common problem WordPress Administrators face often is translating their websites to other languages. The platforms need to offer users 2 languages (at least) for the website.
However, by default WP Plugins and Themes come in English. Thanks to the WP platform for offering its users a wide range of solutions as Loco Translate Plugin to translate text contents as well as the inner contents of the Admin Panel into other languages.
About Loco Translate Plugin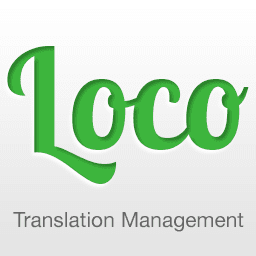 Loco Translate Plugin allows multilingual translation for users to edit the WP translation files.
This is a free tool that allows users to translate the themes as well as plugins from the WordPress dashboard directly into variant languages. The Plugin offers the additional functionality of localization tools to generate templates and extract strings.
Features Of Loco Translate

Loco Translate Plugin provides some key features including:
Inbuilt Translation Editor
Inbuilt WP Locale Codes
Compiling Native MO
Direct Creation & Updating Language Files
Protection for Language Directory
PO Support Features
PO Backup Configuration
Shortcut Key Support for PO File Editing
After the features take a look at the benefits the translate plugin offers its users.
Benefits Of Loco Translate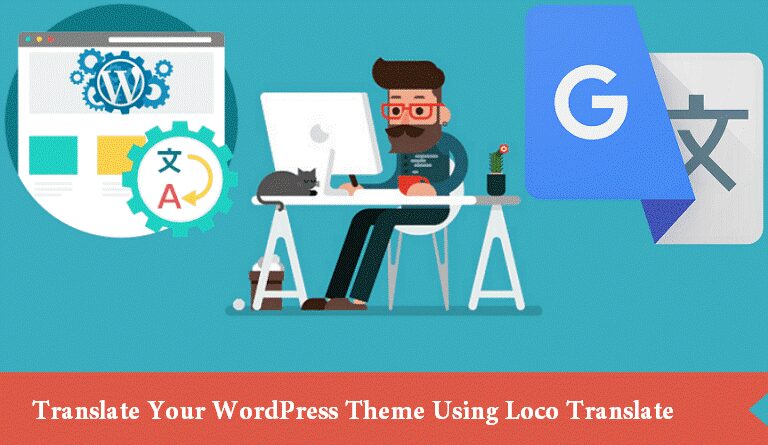 Direct Translation: It translates the languages of WP plugins and themes right away from your dashboard.
Friendly to Developers: It provides localization tools to generate templates as well as extract strings.
Great User Interface: Its easy user interface restricts the reliability of the documentation process.
PO File Editing Shortcut Keys: They help to make the faster translation.
How To Install & Activate Logo Translate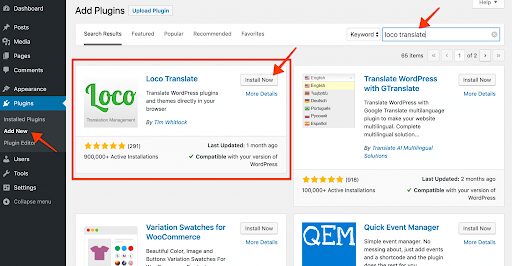 Follow the below-mentioned process for installation and activation of the Loco Translate Plugin.
Plugins >> Add New >> type Loco Translate in the search bar >> Install Now >> Activate
When the entire process completes the Loco Translate menu gets added to your WP dashboard automatically.
Loco Translate Settings Overview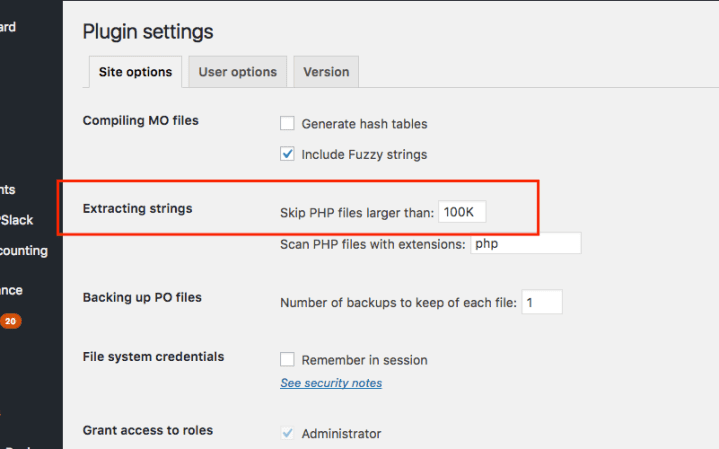 Loco Translate features 5 tabs only in the interface. They include the following:
1. Home
This consists of available plugins and themes you will need for translation.
2. Plugins or Themes
From the HOME tab you can get direct access to Plugins & Themes. Clicking on a particular object you can see the list containing available languages for translation. You can also check the level of text content under Translation.
If the level shows 100% you can apply Loco Translate Plugin for automatic translation of the Plugin or Theme. It also provides you the option to add a new language and begin the translation process.
You don't have to use the search bar on what to translate as it does the job directly from the dashboard.
Under Plugins or Themes, you can further get 2 additional tabs including:
They provide advanced features for WP Admins and Developers. They can also download XML files then edit them using the Admin panel.
3. WordPress Tab
It helps you to translate your website core to any other language. The tab also presents you with features such as:
Available languages &
Their level of readiness in terms of percentage
You can add new templates for versions as well as new languages to translate content in WordPress. The option to edit your current language is also available in the tab.
4. Setting Tab
It gives you access to the translation setup for variant user roles and add a particular user like an interpreter via stating his/her email ids. Developers can even discover fine-tune settings like:
Extract Strings &
PO/POT Files alternatives
How To Set Default Language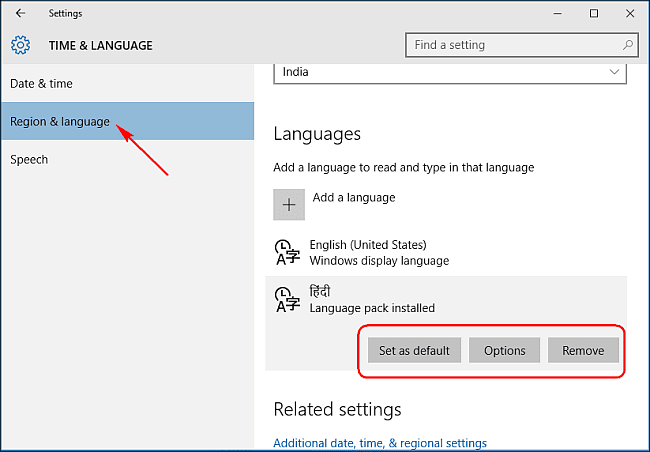 To set the default language to follow the below-mentioned process
Navigate Settings >> General into your WP dashboard
Scroll down in which the dropdown menu Site Language is displayed. Seeing the top of the dropdown menu you can see the language set at default on your website. The default language setting is English.
The Dropdown menu displays the languages installed on your site already. Additionally, you can see the other languages already there for installation depending upon the WP theme.
If you cannot find the preferred language on the Installed section then select it (language) from the dropdown list and then click on the option Save Changes. This helps you add a new language to the default list.
Function Of Loco Translate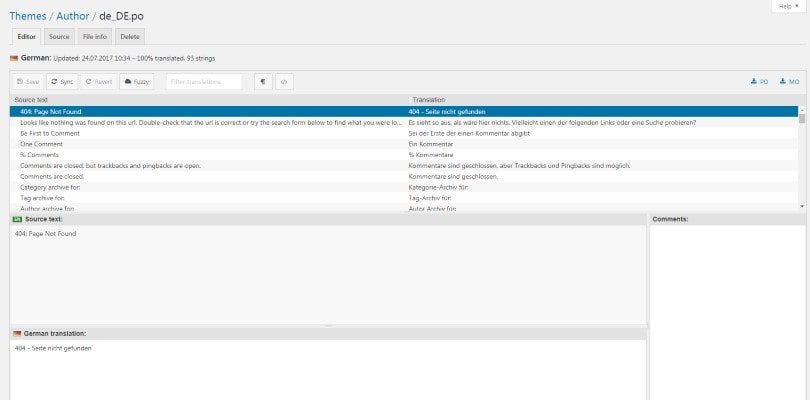 Here is a picture showing how the plugin functions for your website. Have a look at them:
1. Editor Tab
This tab allows you to view all text strings on the website interface which require translation. You can view the table including 2 columns like:
First Column comprises of actual text contents (in English generally) and
The second Column offers the present translation version. If you find few rows are empty in the second column then the contents are not translated presently
You can also edit the contents of a row in the table. For this click on the desired row and transform those contents under the table. In this section, you can transform both the translated version and source.
Finally, click on the Save option for transformations to effect on your website.
Sync button carries out synchronization checks manually with the present translated version in the plugin
Revert button calls off transforming a step one by one (one change with every click)
Fuzzy button lets you save translation outcomes in the cloud data storage of Loco Translate
PO & MO options let you download file translation to apply on the projects under WordPress
2. Filter Translation
This field allows inbuilt to search for current lines of translated and source contents. The tab proves fruitful while you fix a particular translation line.
With extra features, you can ENABLE & DISABLE the option of non-printable characters in Toggle Code View & Text Content.
3. Source Tab
Good for WP developers it allows you access to text contents in PHP files.
4. File Info Tab
It offers you information about files comprising of translated versions which include:
Last Date of Modification
Translation Percentage Progress
Template Synchronization Status etc.
5. Delete Tab
It frees you off from the translated selected version.
Conclusion
Loco Translate Plugin assists you to create translation versions conveniently and quickly. It adapts all your website text contents and blogs to a particular language.
Related articles:
All In One SEO Pack Plugin – The Alternative to Yoast SEO?
Contact Form 7 Plugin – Everything You Need To Know
Wordfence Plugin – Everything You Need To Know