Browsing through website pages to find the right answer to a quick question can be annoying for the visitors. Providing answers to the common questions related to your business through an FAQ page the key to improving the experience, and this is where a WordPress FAQ plugin comes to help.
You can add a FAQ section to your website without the help of a WordPress Plugin, but coding is a time-consuming and complex process. Whether you want a dedicated page for FAQs or to add small sections on different pages, a good plugin can help to create a functional help center.
What are the benefits of using a WordPress FAQ plugin?
As your customer base grows, your website will also need to grow with it. Happy customers always recommend the business in their circle. To improve their experience, it is essential to assist customers by providing the solution to some common questions.
When you can't be everywhere for customer assistance, an FAQ plugin can help to provide ultimate support to them. WordPress offers many plugins for the knowledge base and FAQ section. Most plugins have a drag and drop interface with various customized options.
Top Free WordPress FAQ plugins for your website
Easy Accordion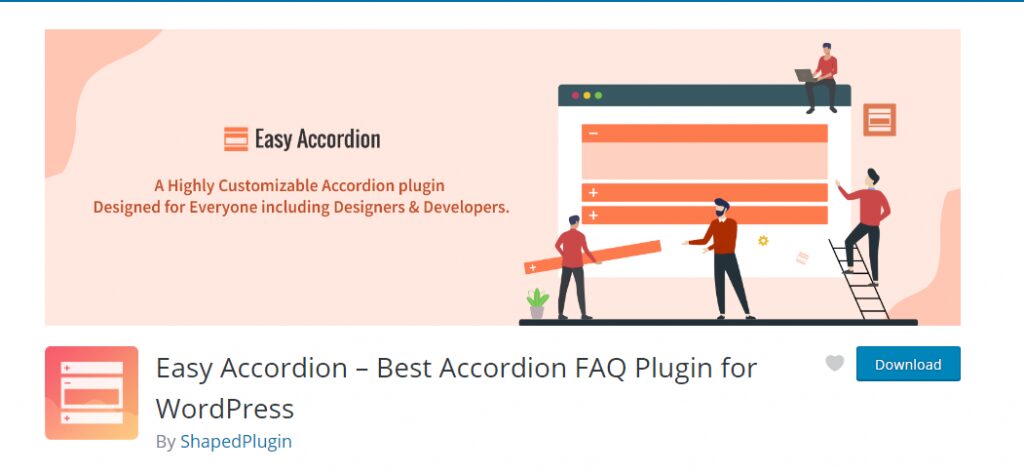 Easy Accordion is a lightweight and fast way to add FAQ sections to your site.  It offers a lot of cool customization features – font style, color, themes, and icons. It is compatible with the WordPress theme that relies on widgets.
KEY FEATURES
Have a mobile-friendly and responsive design
Save your website from bloat with lightweight and fast speed
Customized options for styling
Has drag and drop sorting
Clean and intuitive admin panel
PRICE
The FAQ plugin comes with a free and pro version. Premium support starts at $29.
Quick and easy FAQs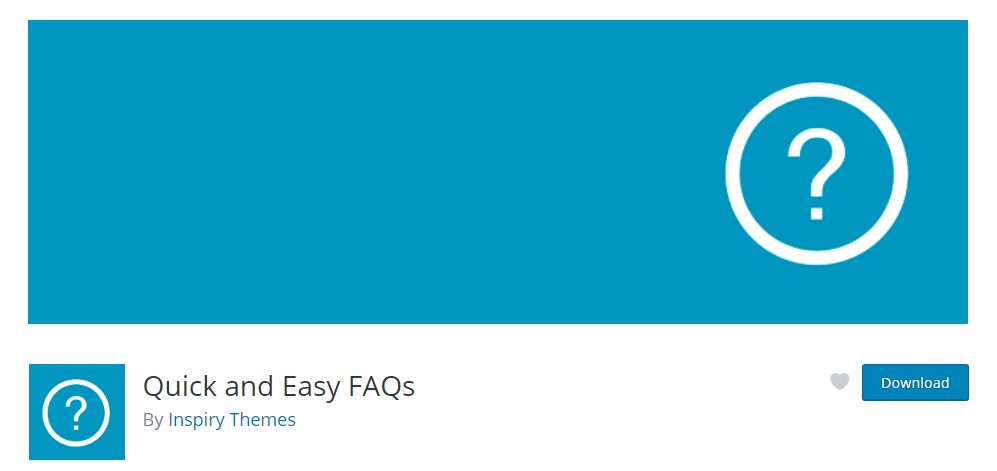 As its name suggests, this FAQ WordPress plugin provides a quick and easy way to display FAQs using custom posts and then using shortcodes or Gutenberg editor. It has default-style settings that are easy to personalize.
KEY FEATURES
Add FAQS easily by using custom post types
Offers three styles; simple, toggle, and accordion
Display the sections in groups and filterable groups
Offer customization of colors and another styling
PRICE
No premium version is available. There is no need to worry about breaking the bank.
Ultimate FAQ plugin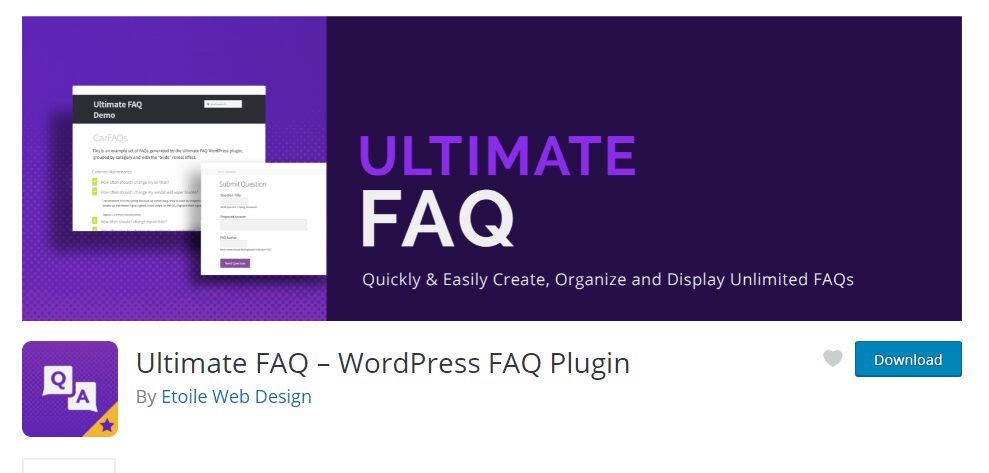 With this FAQ plugin, you can create a FAQ section for your website within few clicks. Gutenberg editor, widget, and shortcode make it easy to get the job done. It can effortlessly integrate into your site with custom post types.
The ultimate plugin is very user-friendly with unlimited tag and category support. Your customers can also comment on the FAQs, allowing you to enhance the experience.
KEY FEATURES
Create unlimited FAQs, tags, and categories
Bulk importing from a spreadsheet
Custom CSS to style the layout
PRICE
You can download the Ultimate FAQ for free, and the pro version starts at $30.
Knowledge base for documentation and FAQs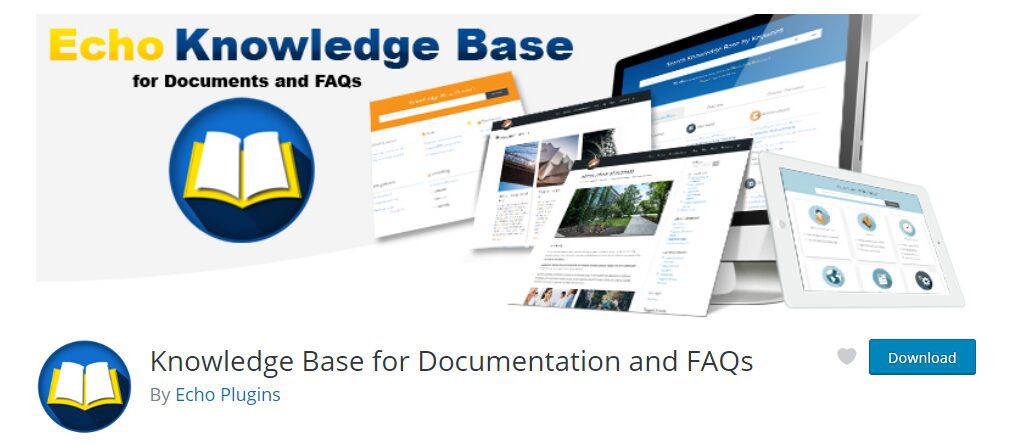 It is one of the most popular WordPress knowledge base plugins. It is different from your other usual FAQ plugins. The knowledge base is a powerful tool to create articles, FAQs, and plugins. Apart from the regular FAQ layout, it has a lot more to offer.
KEY FEATURES
Offers five pre-defined styles to choose
A drag and drop interface
Incudes documents for user guide and other information
Style your content with various themes
PRICE
The FAQ plugin is free, but there are several premium add-ons available.
Helpie FAQ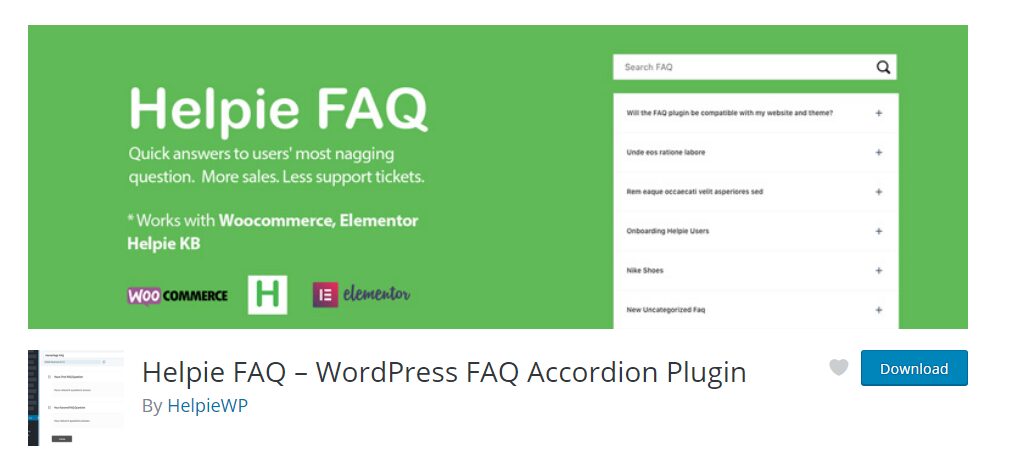 Helpie FAQ is one of the WordPress plugins which integrates with Elementor, Gutenberg, and WooCommerce. It allows you to create the FAQ post, assign the categories, and tag them by issues. The FAQS can be displayed using shortcodes, widgets, and Elementor page builders.
KEY FEATURES
Drag and drop interface sorting
Comes with a light and dark theme
Display popular, recently added, and updated FAQs
Provides Accordion/Toggle support
PRICE
Helpie FAQ plugin comes with 7-Days free trial, and then you have to pay $38.99.
Arconix FAQ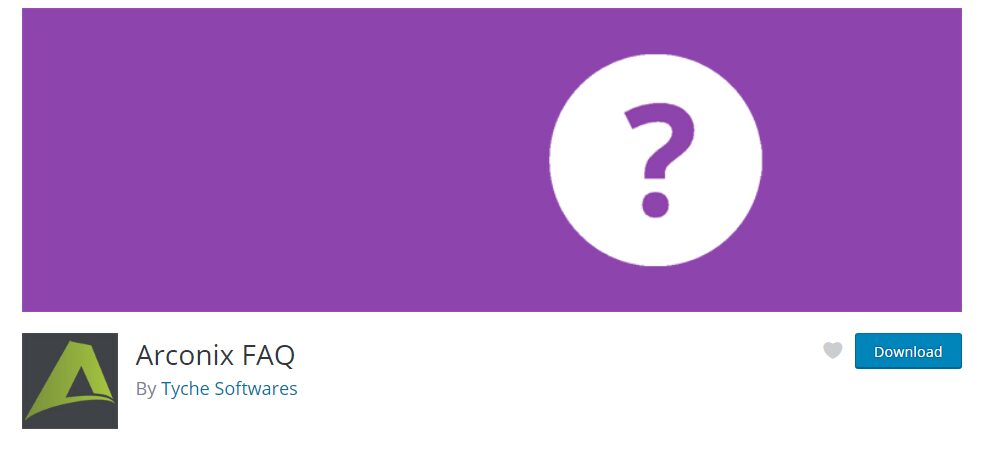 The plugin supplies a shortcode ([faq]), which allows you to add stylish and easy-to-build FAQ sections to your site. It also comes with an animated jQuery show/hide toggle. You can group the FAQs during the item creation. The functionality of the FAQ   plugin is simple and straightforward.
KEY FEATURES
FAQS can be displayed individually or in groups
Accordion display or jQuery toggle with the shortcodes
Custom post-type driven
Return to top link at bottom
PRICE
The plugin comes free of cost.
Accordion FAQ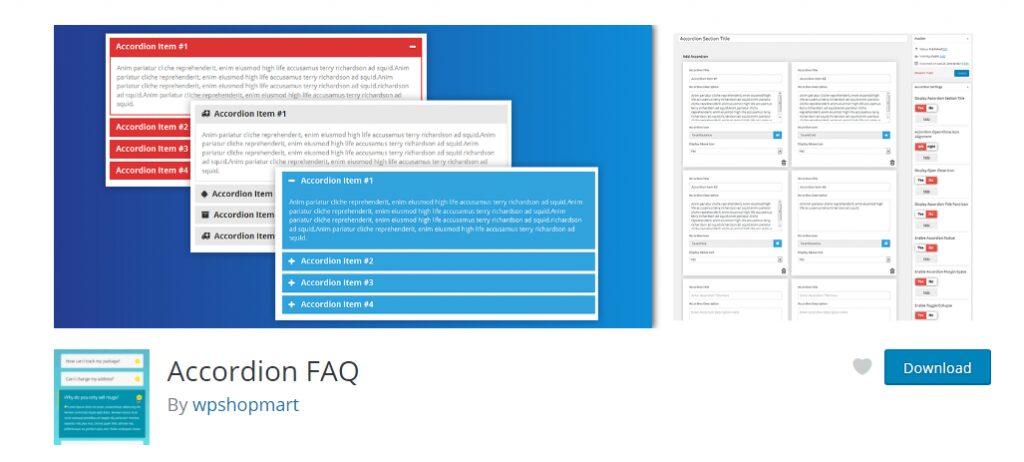 With the Accordion FAQ plugin, you can have multiple pages depending on your needs. It has an excellent FAQ builder for WordPress. It provides unlimited options for the accordion and colors and also offers a responsive accordion shortcode.
KEY FEATURES
PRICE
The free version provides a wide range of customization options, and the pro features start at $29.
WP responsive FAQ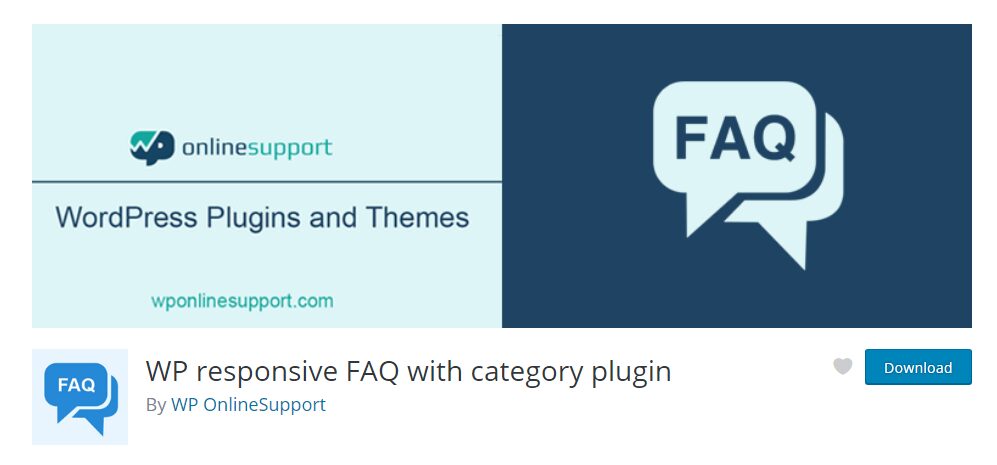 Now, you can add, edit, and manage the FAQs with WP responsive FAQ with category plugin. It offers a lot of customizations option to design responsive and versatile sections. It also gives a collapsible FAQ design.
KEY FEATURES
Supply of shortcode
Allow you to add thumb image for FAQs
Provides Elementor, SiteOrigin, and Beaver Page builder support
Also compatible with the Gutenberg shortcode block
Integrates smoothly with all WordPress themes
PRICE
It has a free and premium version. The pro version comes with 15 additional shortcode parameters at $69.
You may have decided till now which FAQ plugin will work best for you. Keep in mind the ultimate goal is to improve the customer experience on every visit and remove any hurdle in the communication path.
FAQs are there to help customers find the right answer to their questions right away. WordPress FAQ plugins will help you to do so you can position your product or service in front of the customers in a better way.